Upcoming Kinera Imperial Loki Hybrid In-Earphones
Features:-
>Ultimate High-End Quadbrid Flagship IEMs.
>1DD+6BA+4EST+1 Bone Conduction Driver Configuration Per Side.
>Innovative New Bone-Conduction Driver Unit.
>Self-developed 6mm Strong Magnetic Dynamic Driver.
>Knowles Customized BA driver units.
>SONION Composite EST Drivers For Refined Ultra-High Frequencies.
>Professionally Tuned For A Balanced Sound Profile.
>Outstanding Details and Clarity.
>Comes with 2 Cables.
>Premium Effect Audio Stock Cable.
>UP OCC Pure Copper 4 Core Three-Dimensional Braided Cable.
>Customized Gold-Plated 6N OCC & Litz Silver-Plated 6N OCC Cable.
>Exclusive Looks With Premium Hand-Painted Shells.
>Customized Set Of Accessories.
Technical Information:-
>Impedance: 12Ω.
>Sensitivity: 107dB.
>Connector Type: 0.78mm 2-pin.
>Frequency Response Range: 20Hz-50kHz.
>Termination Plug: 4.4mm.
Loki, is a famous character from the Norse Mythological tales. He is the god of fire, mischief, and evil. Kienra follows its legacy of designing products based on Norse mythologies with the all-new Kinera Imperial Loki. The Loki is an ultimate flagship IEM equipped with a range of drivers featuring four different types of drivers. The pair has a customized 6mm strong magnetic dynamic driver, six high-performance Knowles BA drivers, four SONION highly-resolving EST drivers, and a custom-developed Bone-Conduction Driver unit on each side. It has been tuned to deliver a crystal-clear sound with ultimate clarity and resolution. Kinera has treated the Loki with an exquisite design produced with professional hand-painting artists. Explore your music with unmatched clarity, impressive resolution, and ultimate details only on the Kinera Imperial Loki!!
The Ultimate Flagship IEMs:-
Kinera has been in the industry for a long long time. The brand has developed several class-leading models each of which promises quality sound with exquisite design. The latest Loki is going to be the flagship for the brand with an exclusively designed quad-brid setup, outstanding looks with hand-painted ear shells, and a bunch of premium quality accessories.
Carefully Designed Quadbrid Setup:-
Kinera Loki features a specially designed multi-driver quadbrid setup. It houses a 6mm dynamic driver, 6BA drivers from Knowles, 4 SONION EST drivers, and a cusotmized Bone-Conduction driver unit. The DD unit is here for strong lower-end, the six BA drivers handle midrange(4BA), and treble(2BA), the EST drivers handle ultra-high frequencies and airiness, and the BCD driver is here to complement the bass response with a physical touch.
Professional Tuning For Exceptional Sound Reproduction:-
Kinera Loki has been tuned for an exceptional listening experience. The multi-driver setup has been tuned to combine the characteristics of multiple driver types and deliver a highly coherent sound. Loki has a deep-diving, elastic bass response with distinctly layered vocals and instruments, the high-frequencies are crisp and transparent. You will get an ultimate performance with an expansive, transparent, massive soundstage!!
Exquisite Range Of Accessories:-
Kinera bundles the Loki with an exquisite range of accessories. It's a true flagship package with a big leather case, 13 sets of eartips(including Final Audio Type E, Azla Senda Earfit Crystal, Spinfit CP145, Symbio F Foam tips, etc.). We have two stock cables, one premium Effect Audio UPOCC Copper Cable and a Kinera Custom SPOCC+gold-plated OCC hybrid cable. Both these cables have 4.4mm termination. It's a complete package, you get everything you need to get started with the almighty Loki.
Outstanding Looks With Premium Hand-Painted Cavities:-
Loki, the god of fire has extraordinary strength. Kinera's designer uses fiery red lava to symbolize Loki possessing the power of Fire. The Blue color symbolizes the surface of the earth. It depicts Volcanic Eruption through the stunning hand-painted ear shells. The pair looks extraordinary and it provides a solid comfortable fit.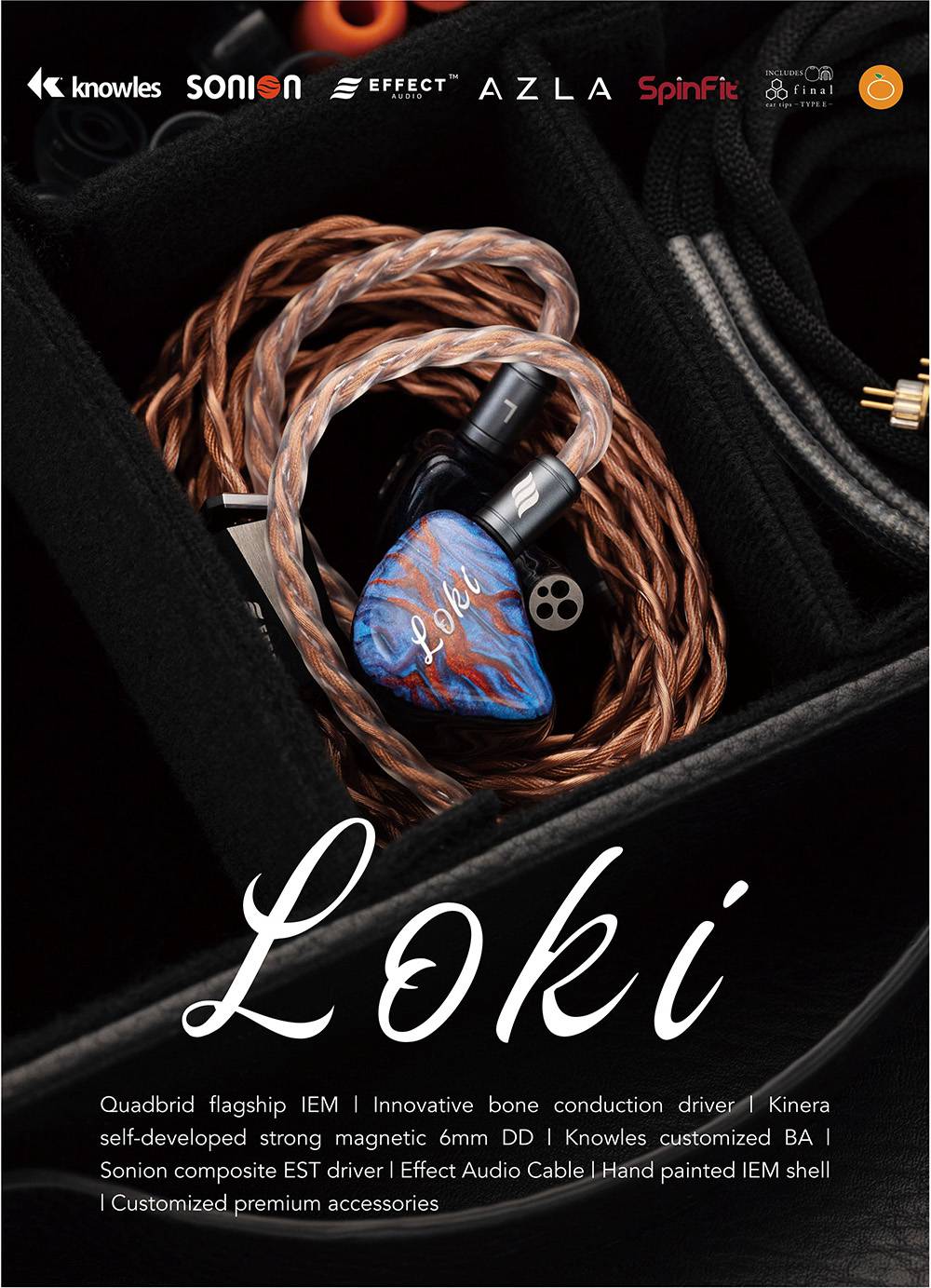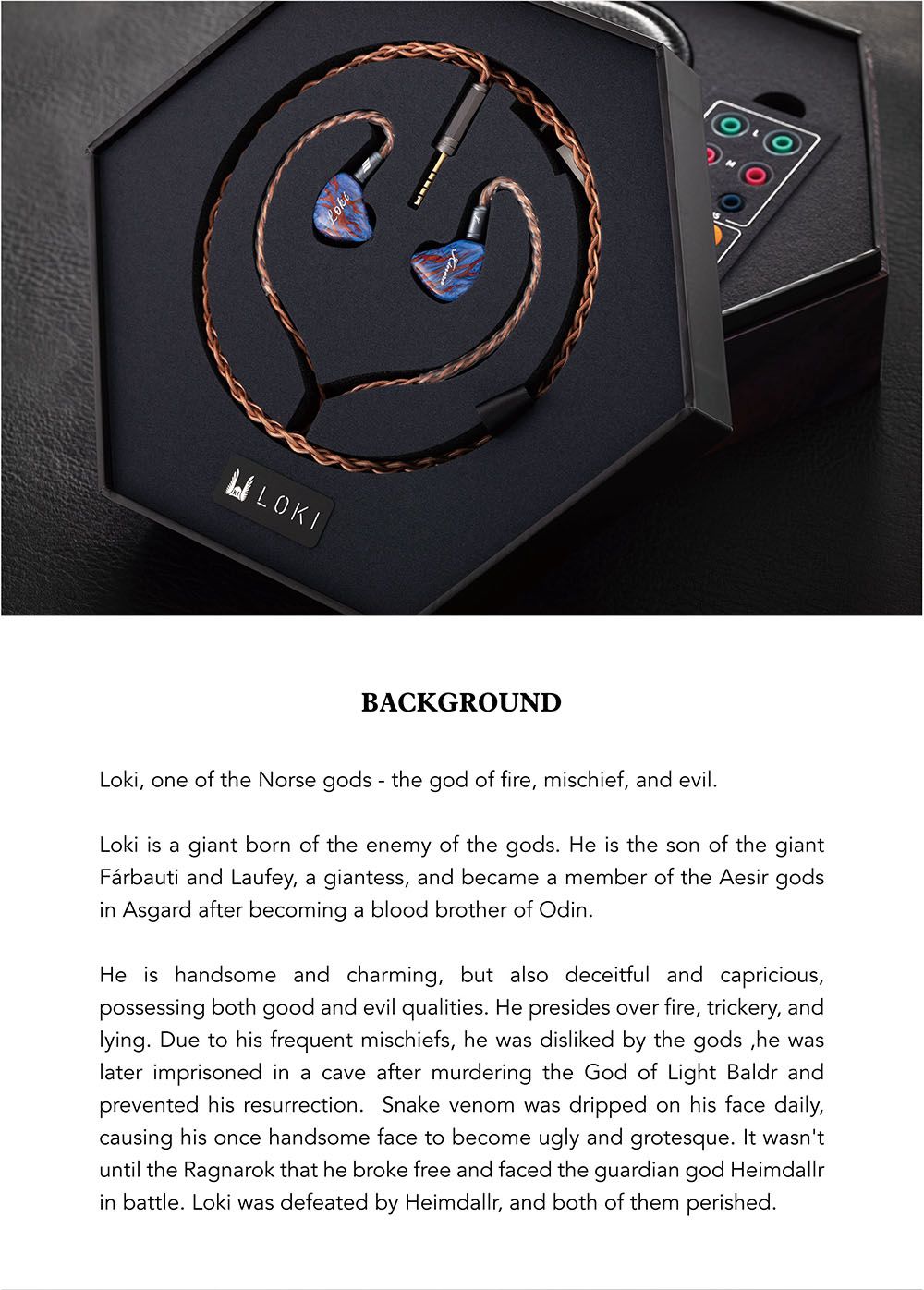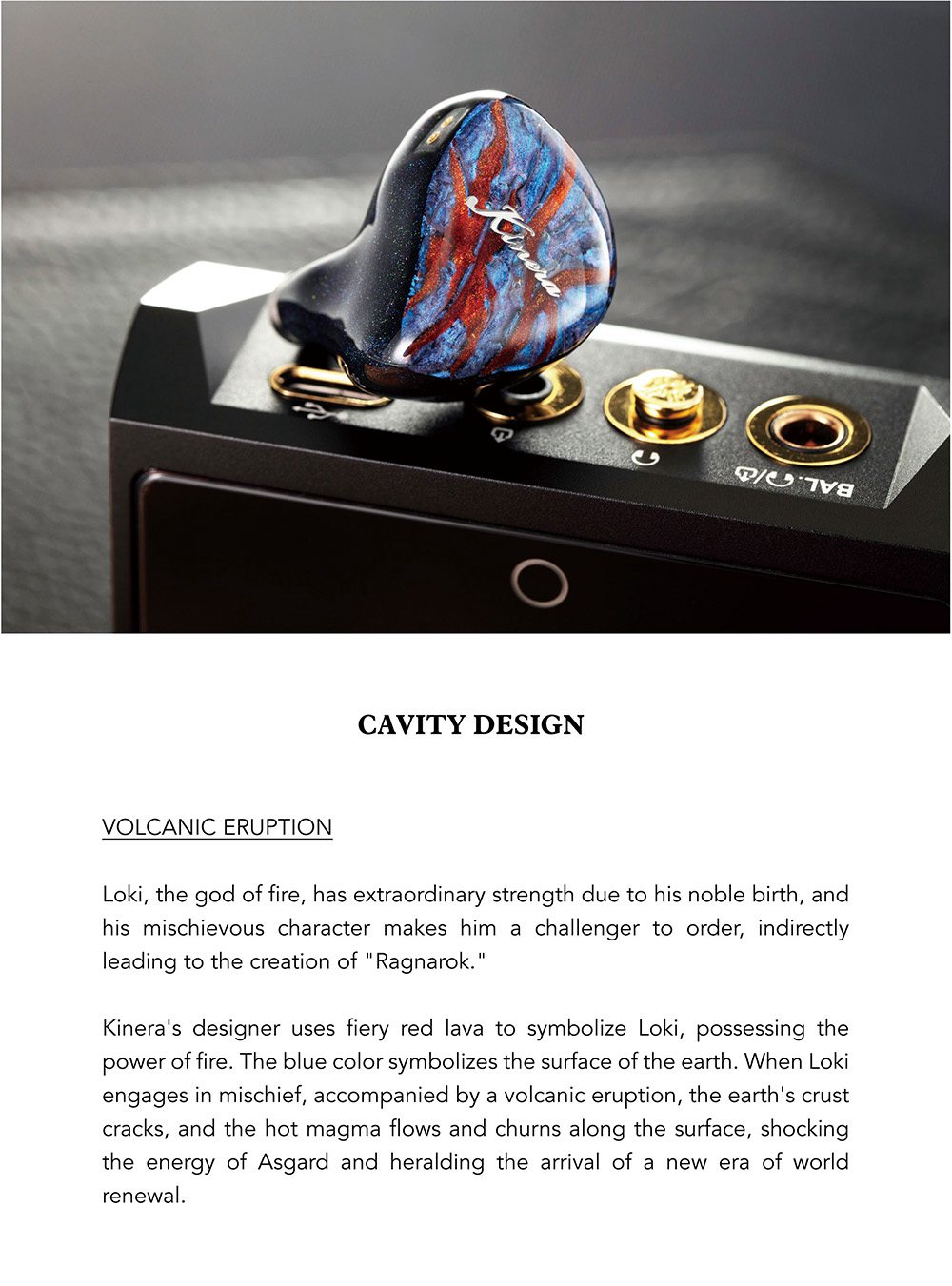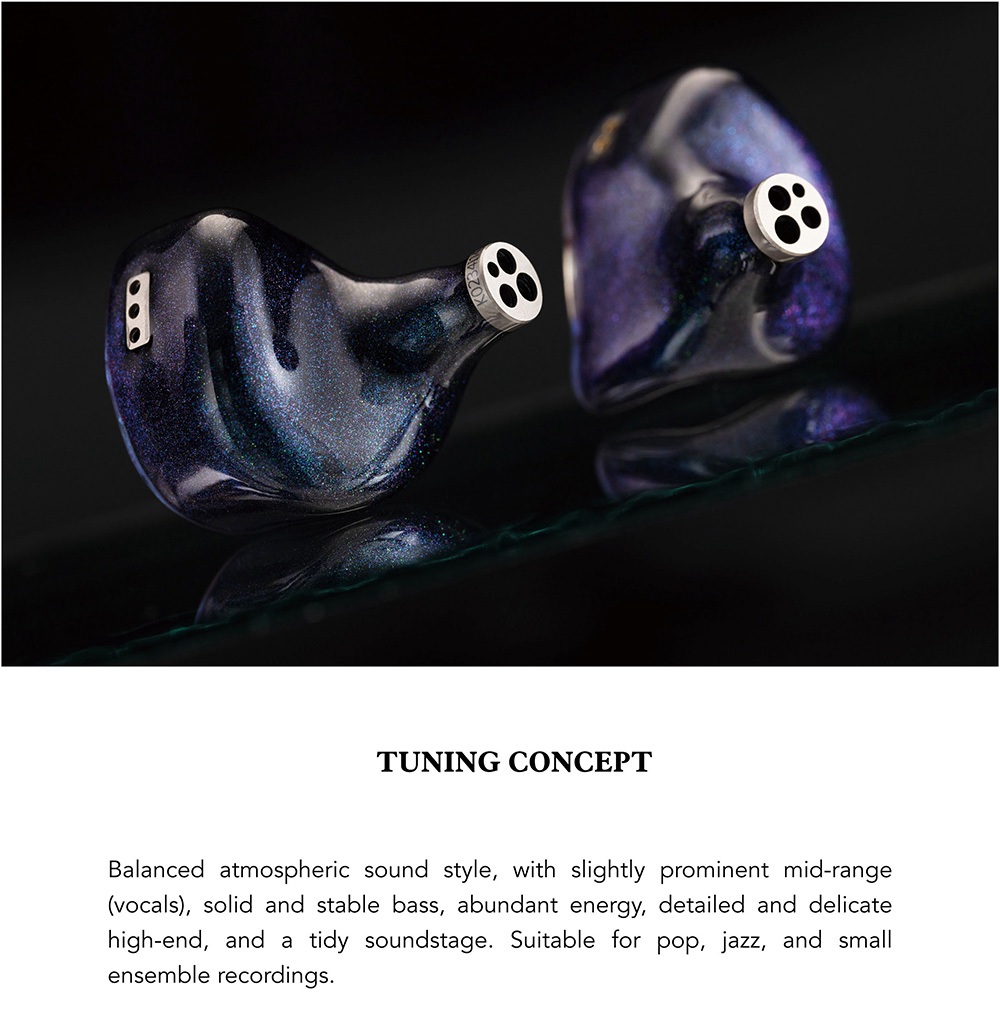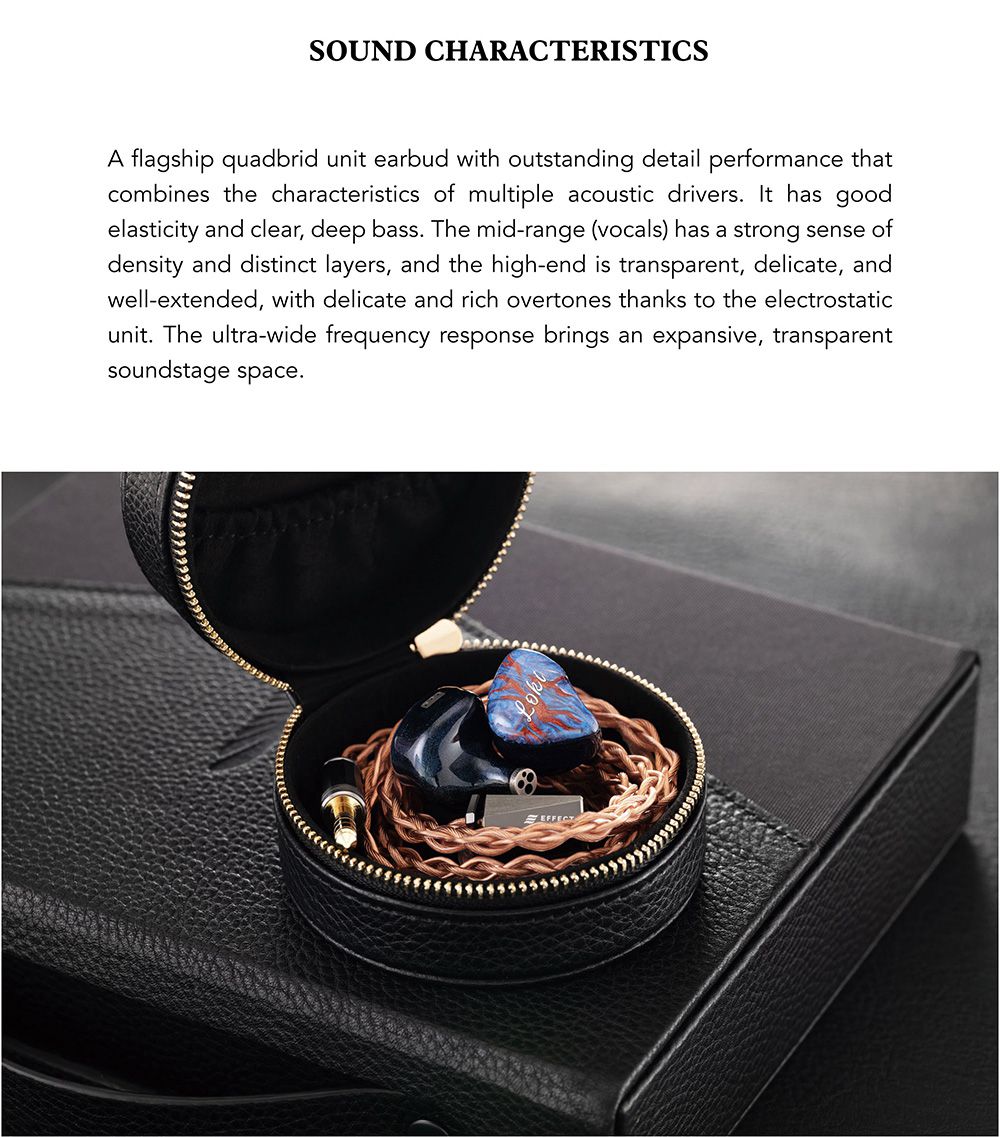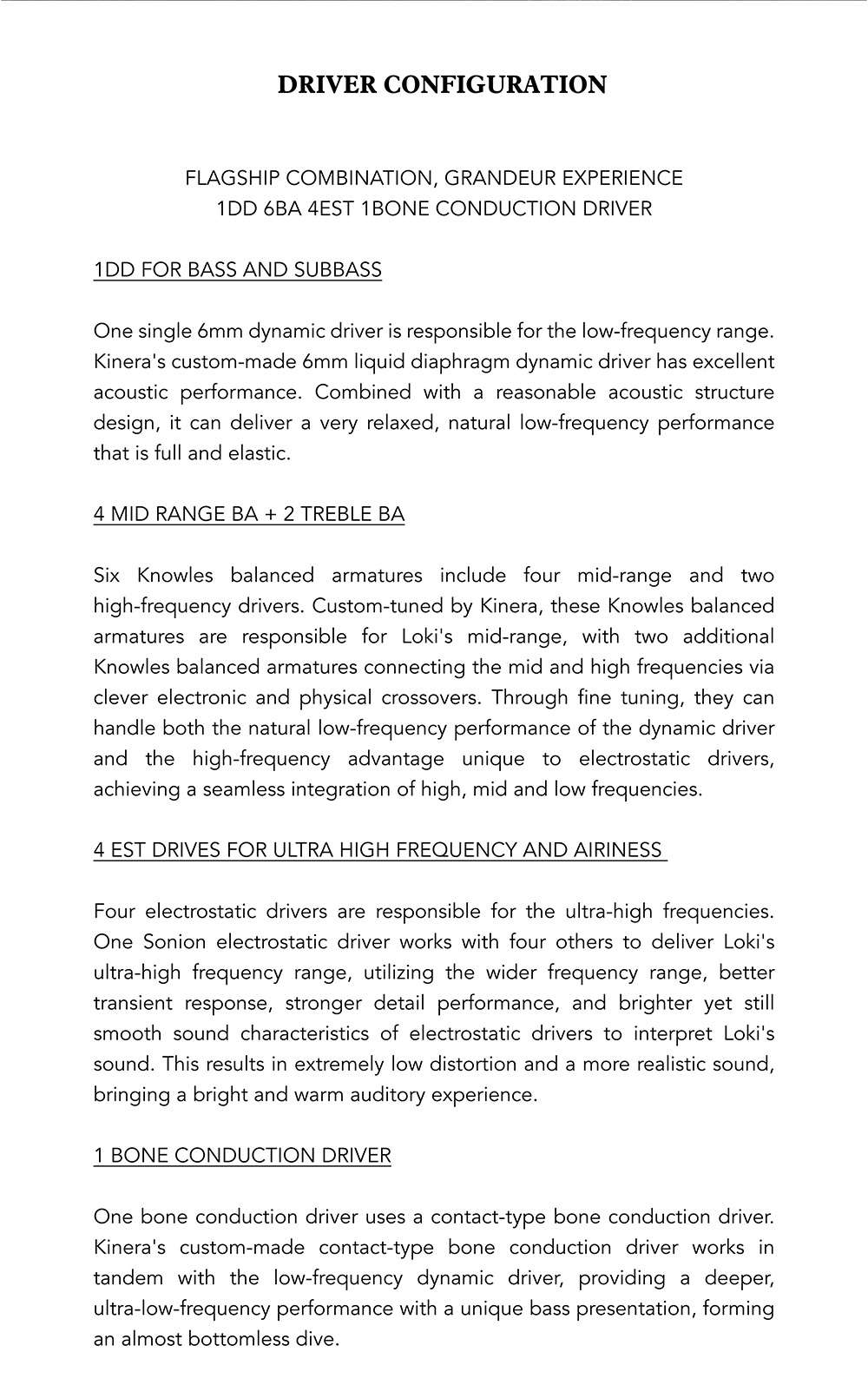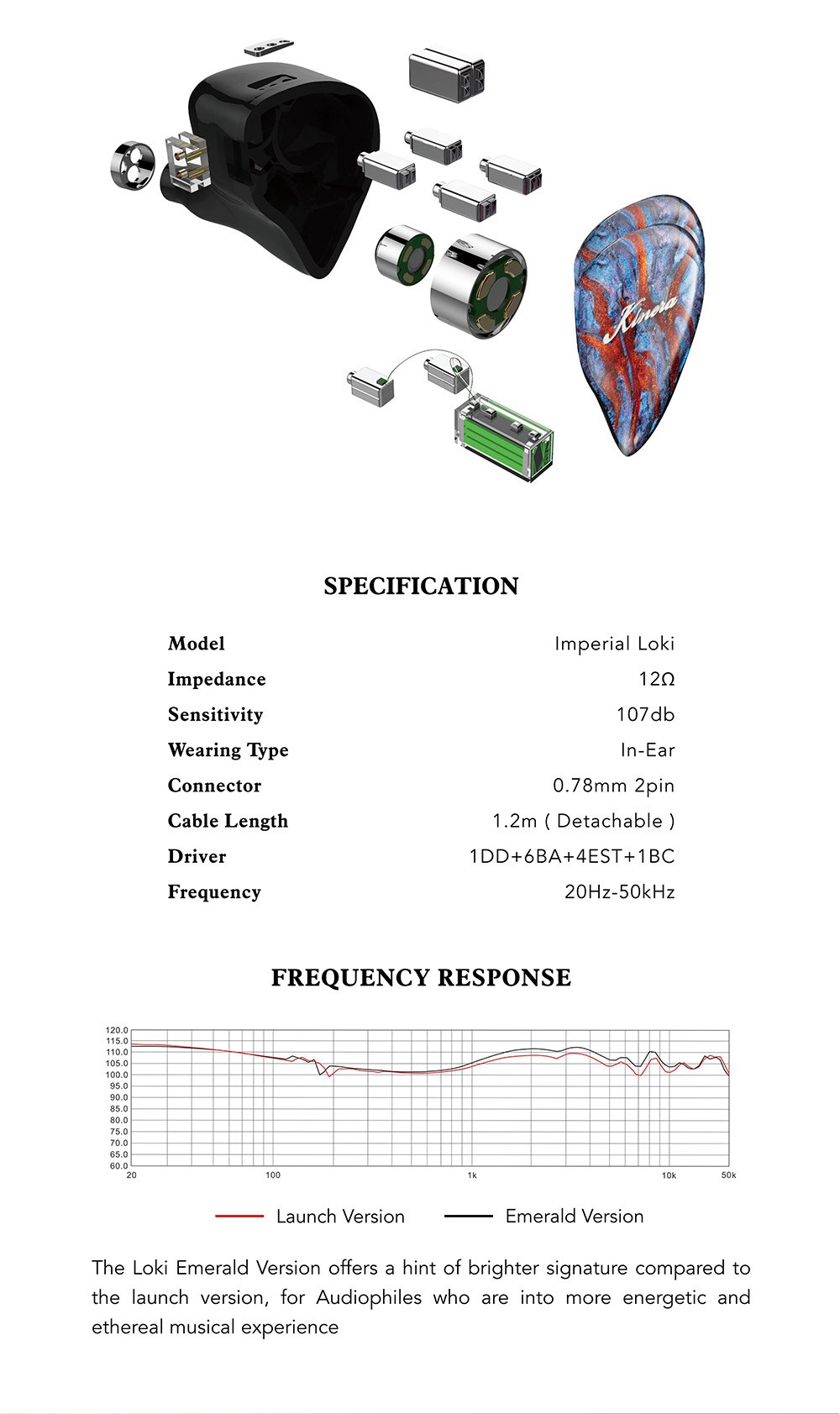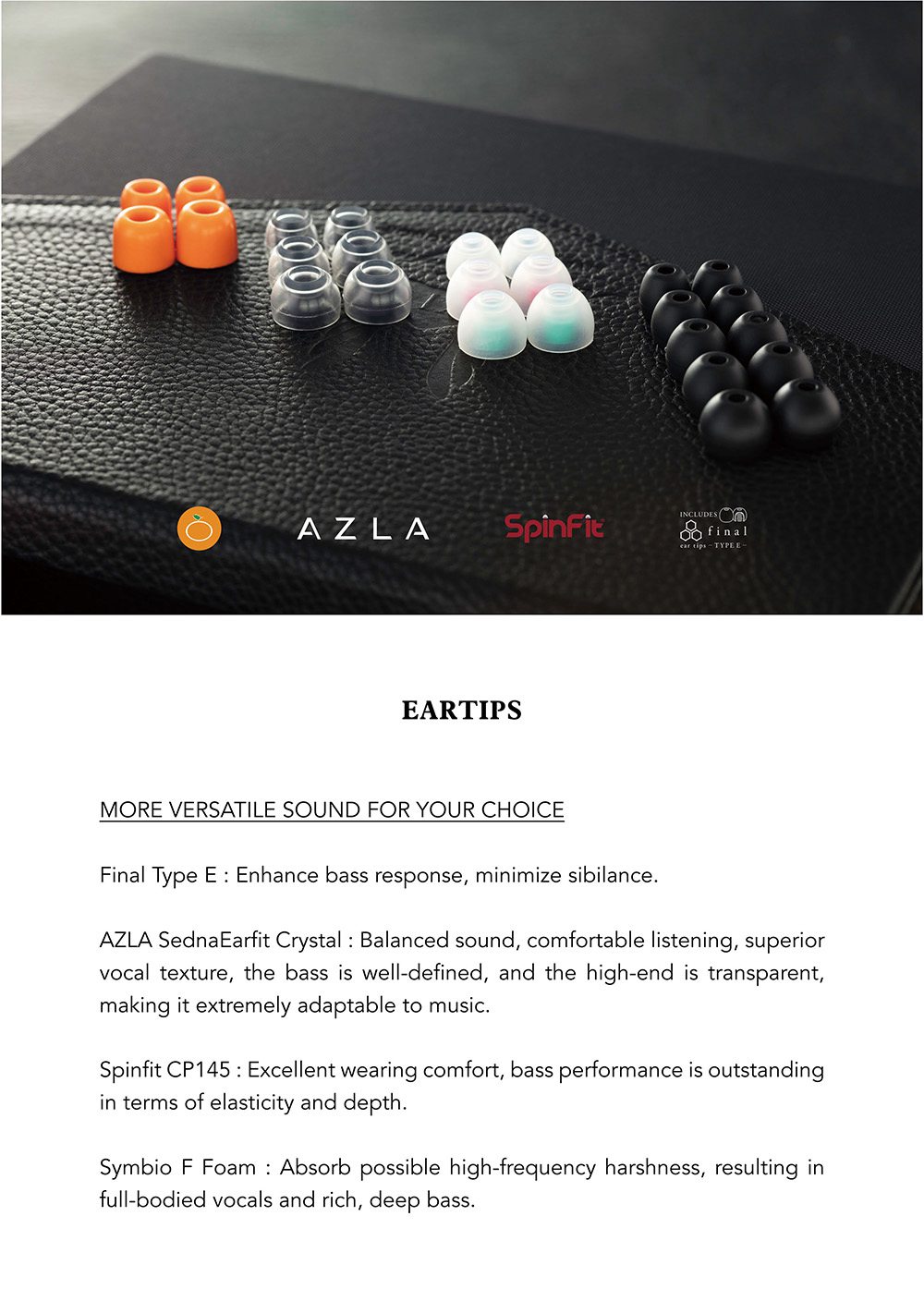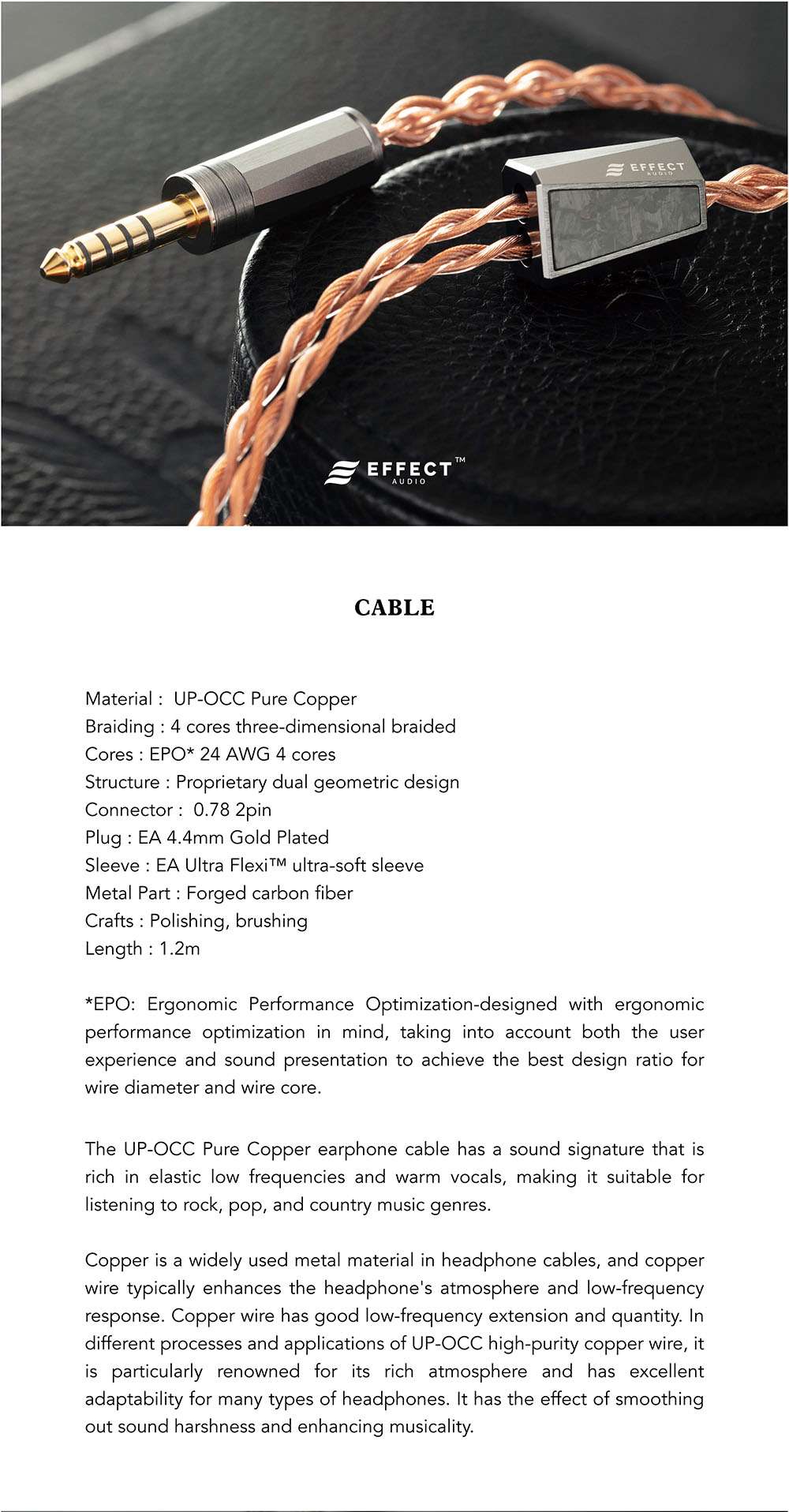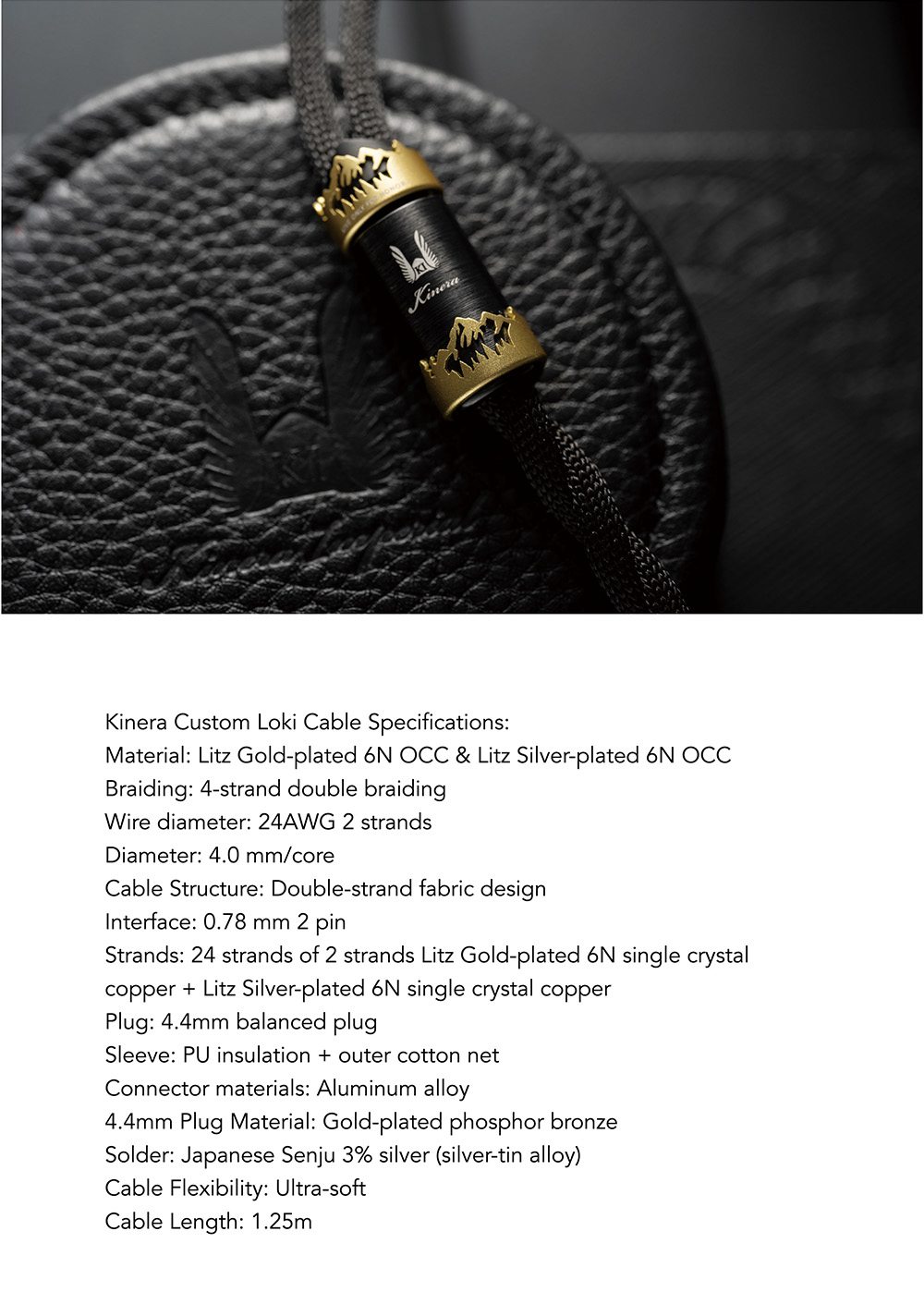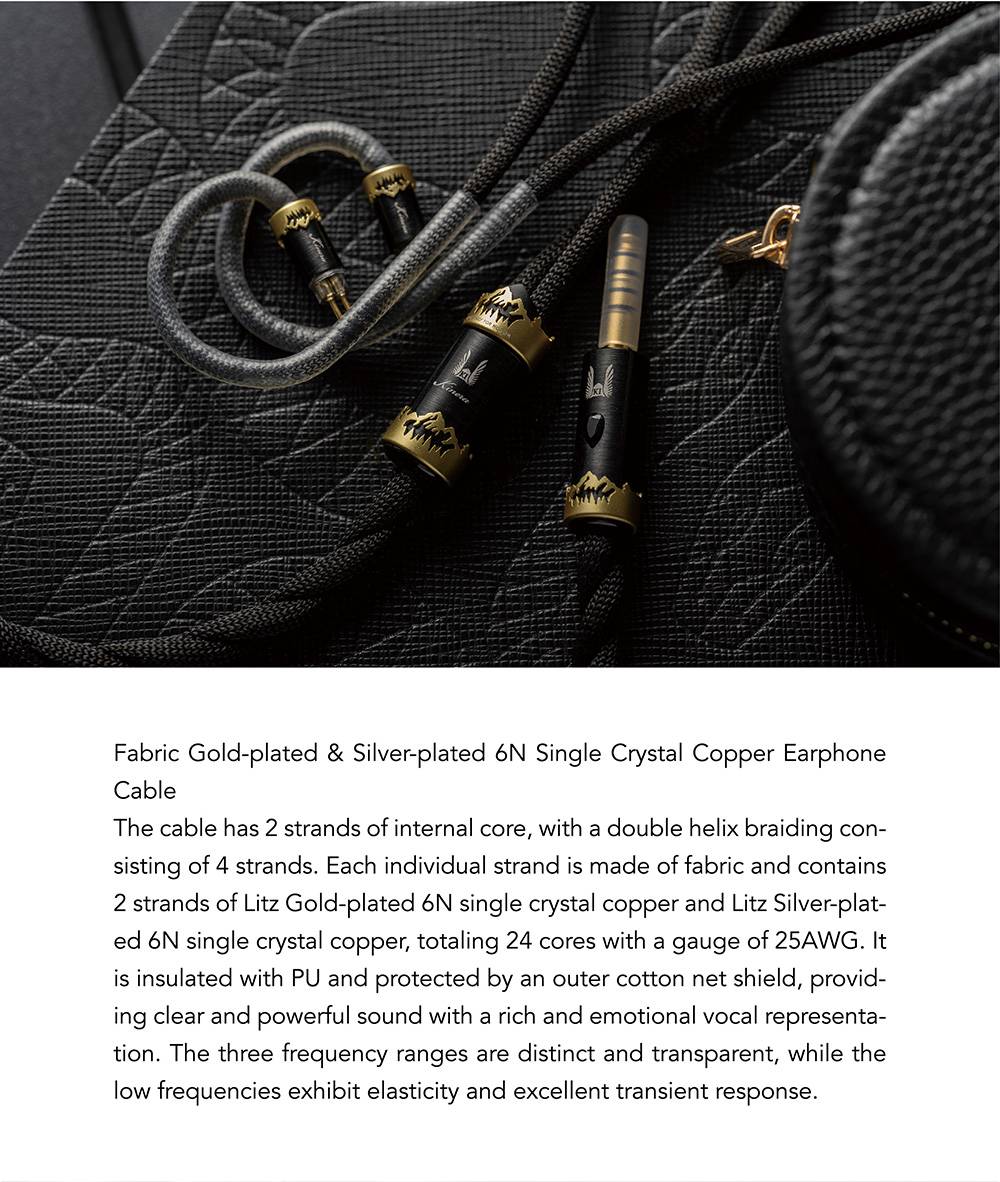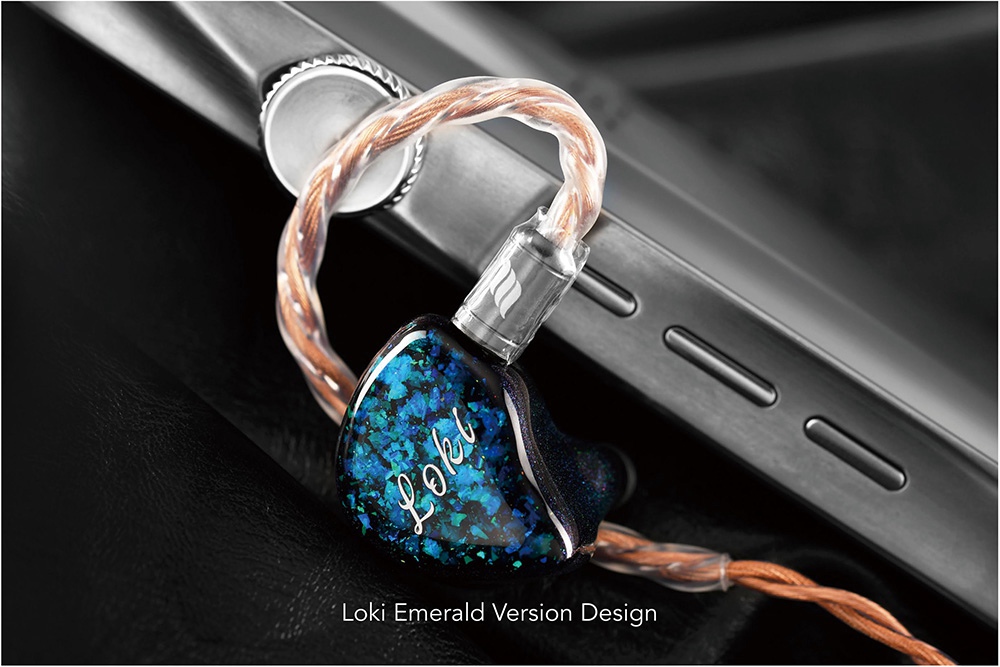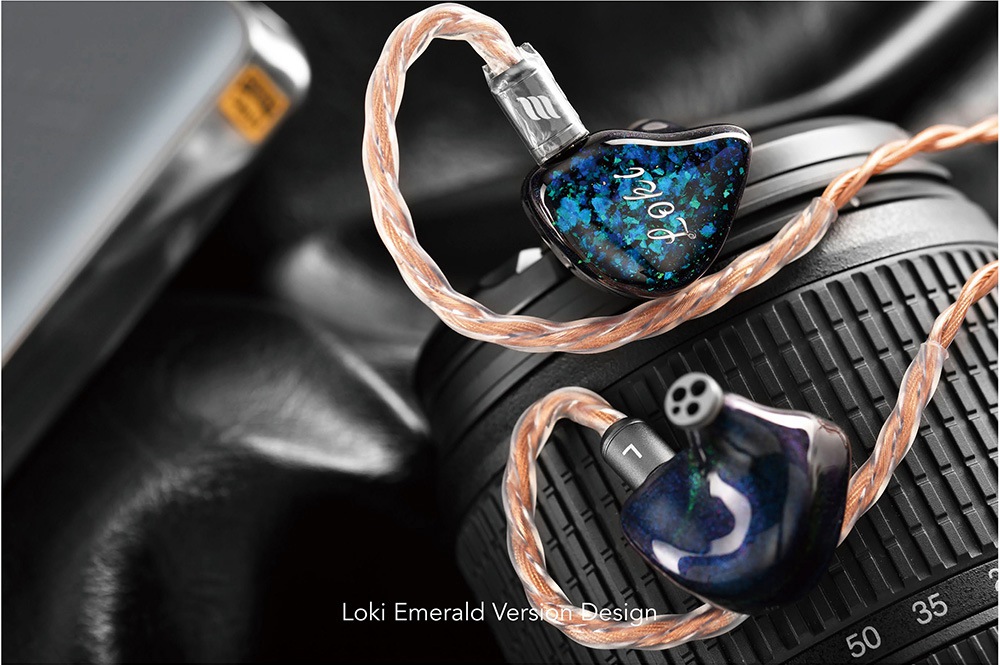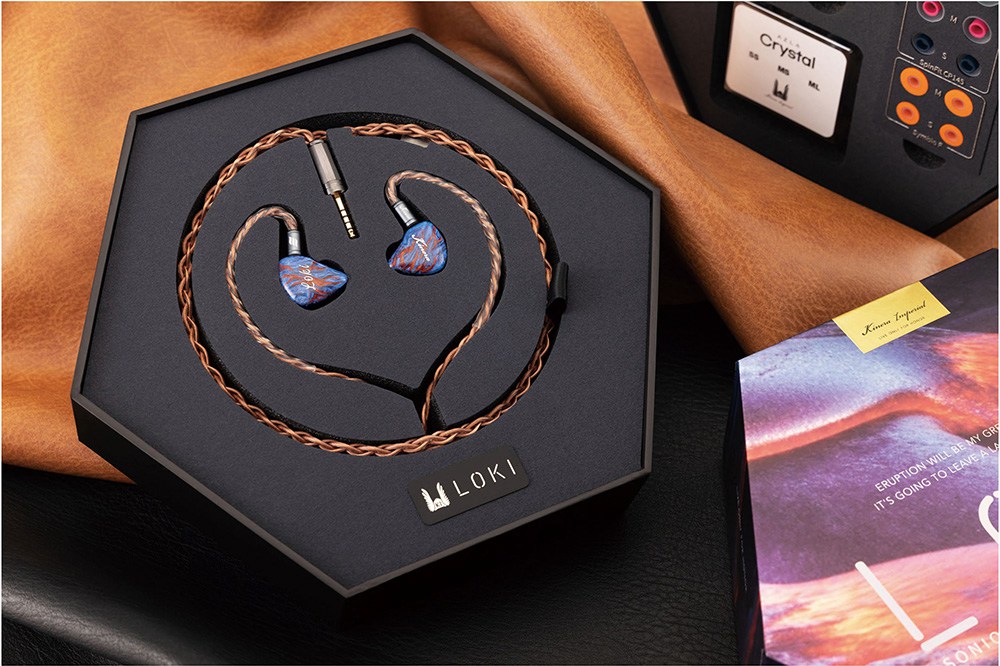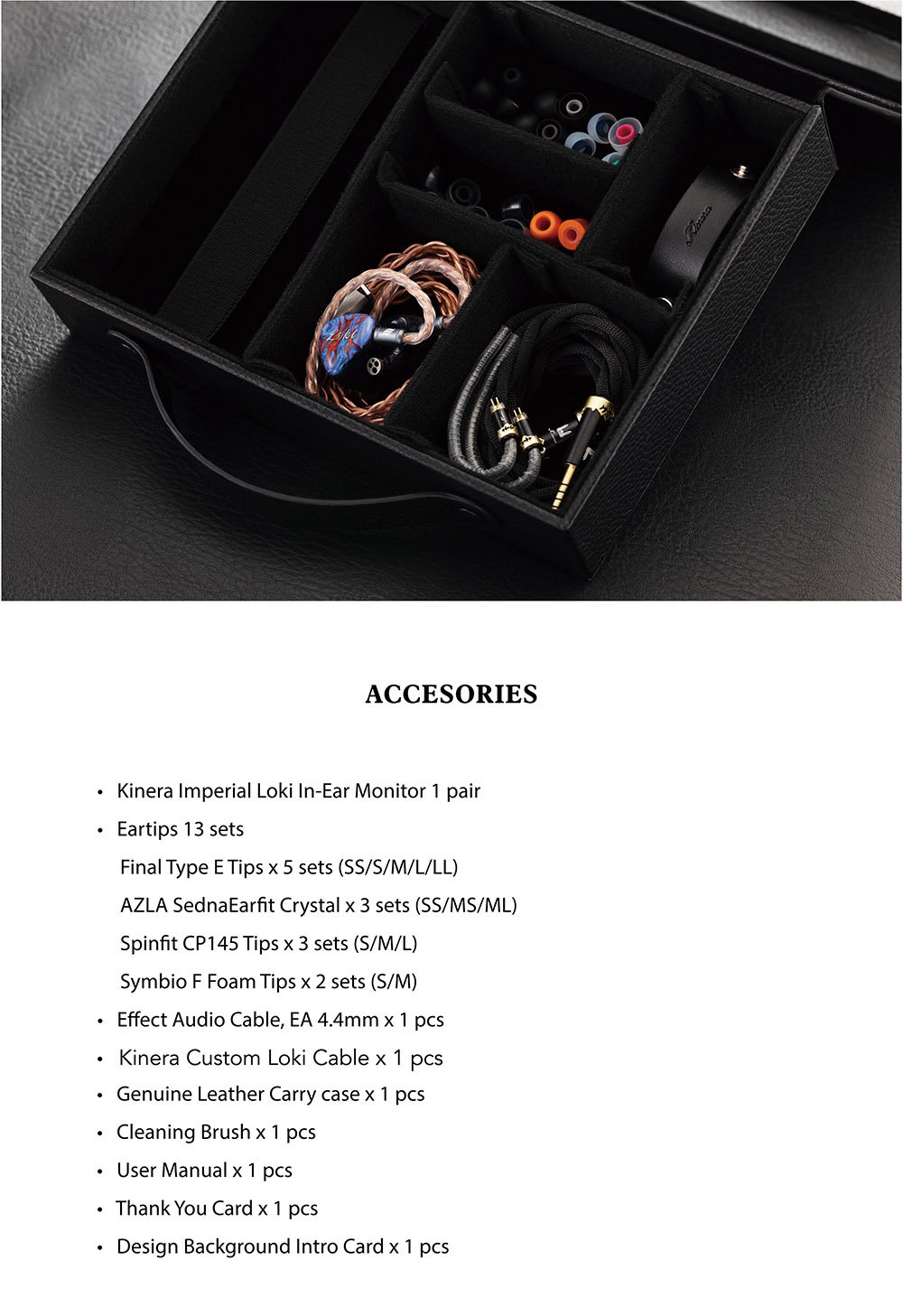 QUESTIONS & ANSWERS
Have a Question?
Be the first to ask a question about this.
Ask a Question