AFUL Performer8 / Performer 8 1DD+7BA Hybrid IEMs
Note: To purchase Performer5 or Performer8 3.5mm or 4.4mm cables separately, please click

 
here
.
The characteristic of Performer 8:-
Bass:-
Deep-Hitting, Elastic, Tight Because:
1. A high-quality dynamic driver is used.
2. With Ultra-Long Low-Frequency Acoustic Tube, the low frequency has a deep-reaching lower-end response.
3. High-Damping Pressure Relief Tube, Helps Eliminating Air pressure in the ear canal and makes the lower end more textured.
Vocals:-
The vocal performance of the Performer8 is natural and warm while ensuring a pleasurable Atmosphere. It has a detailed, textured presentation for both male and female vocals.
High-Frequency:-
High-Frequency: Performer8 has a smooth and extended Treble response. Even after 10kHz, The pair maintains a smooth and extended presentation. It ensures the true restoration of instruments and their overtones.
Suggested Genres:-
Suggested Genres: Performer8 has good adaptability to different music genres. It is not only suitable for Pop music but also has great synergy with classical symphonies.
Unparalleled Sonic Excellence With Eight-Driver Hybrid Configuration:-
AFUL has designed the new Performer 8 with an eight-driver hybrid configuration. The pair houses an 8mm dynamic driver with a biological diaphragm. This DD unit is supported by seven customized high-performance balanced armature drivers for ultimate resolution and clarity.
Supreme Performance With Four-Way Frequency Crossover:-
In order to get the best out of the eight drivers of Performer 8, AFUL has designed the pair with a four-way frequency crossover. The 8mm dynamic driver unit produces a deep and strong lower end. It is supported by two high-performance BA drivers that support the DD for the lower end and also produce a clear midrange. Another two BA drivers produce high-resolution vocals and instruments in the midrange section. And finally, three BA drivers are there to produce a smoothly detailed and nicely extended treble response!!
Patented 3d Printed Acoustic Tube Structure:-
Just like the Performer 5, the new Performer 8 also has a 3D Printed Acoustic Tube structure. This helps in having a physical crossover on the set. Performer 8 is designed with an ultra-long & ultra thin 62.55mm Bass tube that helps the pair to produce a deep-hitting, thick lower-end response. There's also a 46.77mm mid-bass tube, and a 10.61mm mid-range tube for enhanced sound output!!
Patented High-Damping Air-Pressure Balance System:-
AFUL has equipped the Performer 8 with a specially designed patented high-damping air-pressure relief technology. It balances the air pressure in the ear canal and reduces the wearing fatigue that occurs after long listening sessions. Additionally, it also enhances the elasticity of the lower end in the output signal.
Patented RLC Frequency Division Technology:-
AFUL has also featured its patented RLC(Resistor, Capacitance, Inductance) frequency division correction technology on the Perfomrerm8. It uses a number of resistors and capacitors in a simple combination to adjust the sound of the different drivers at the same time. This helps in achieving clean and precise sound with the performer8 with lower distortion!! It provides the BA drivers with a smooth treble frequency response!!
New Exquisite Looks:-
AFUL Performer8 is designed with the intricate craftsmanship of the professional acoustic engineers at AFUL. The pair has a lightweight ergonomic shape and features a stunning eye-catchy face cover. AFUL has carefully designed this beautiful face cover using multiple layers of hand-painted aluminum foil treating the pair with a premium finish.
High-Purity Stock Cable:-
AFUL Perfommer8 promises top-level performance with a high-purity stock cable. The pair comes with a high-purity monocrystalline copper silver-plated cable with a 98-wire x 4-strand configuration. The cable is designed after testing different materials with the set. It enhances the sound with faster transients, a stronger lower-end, and a bigger stage!!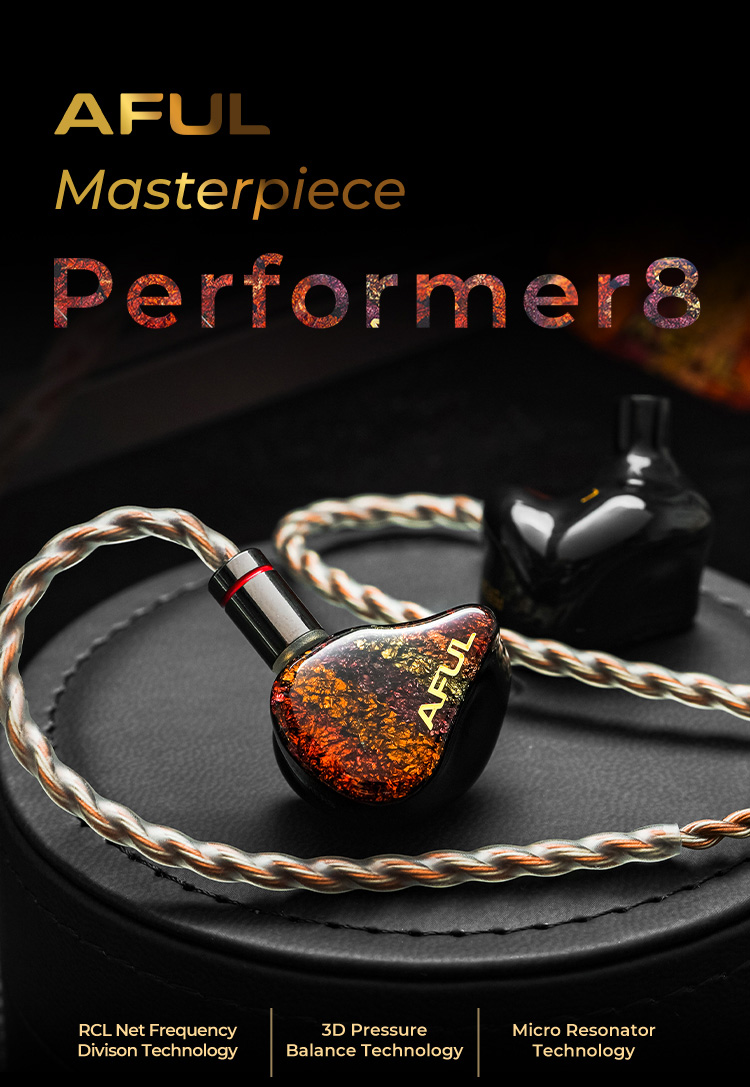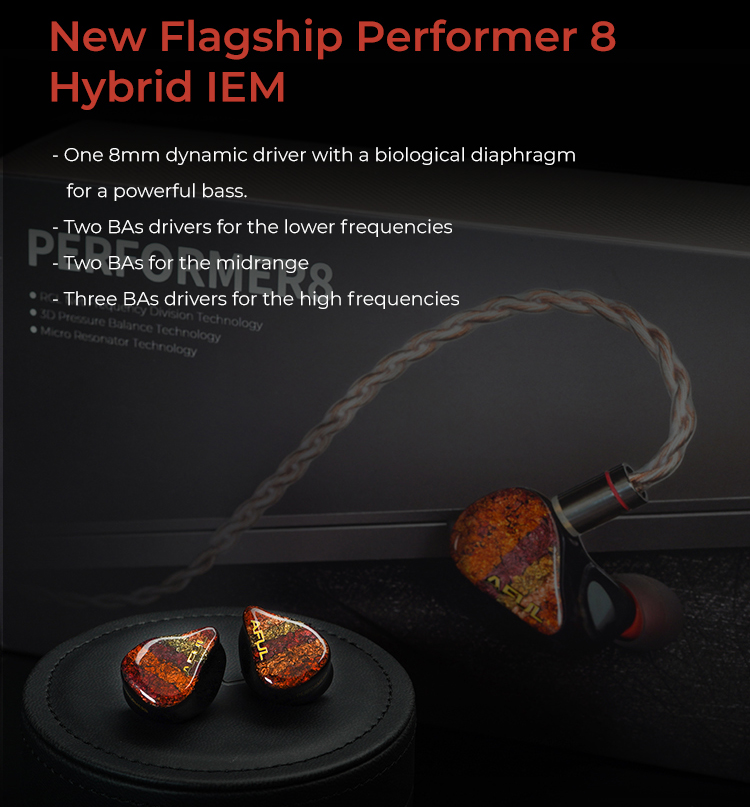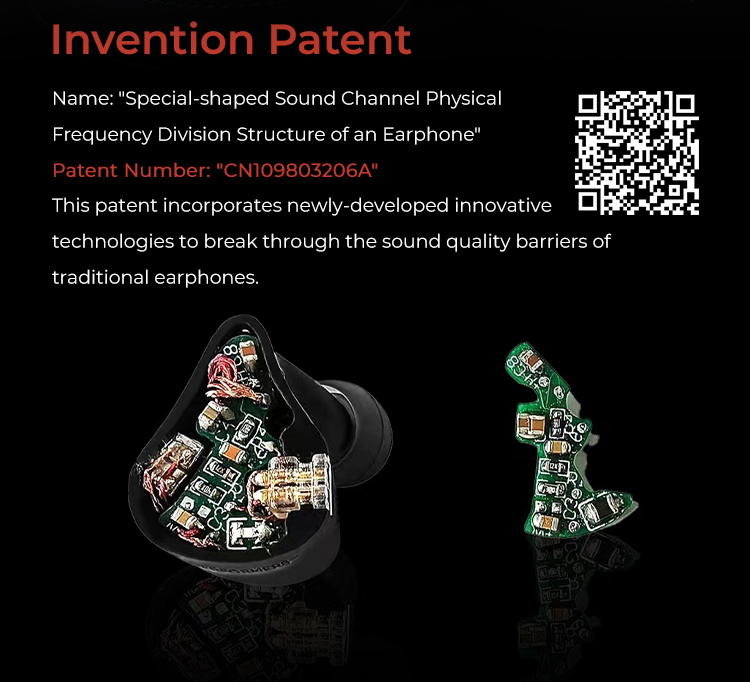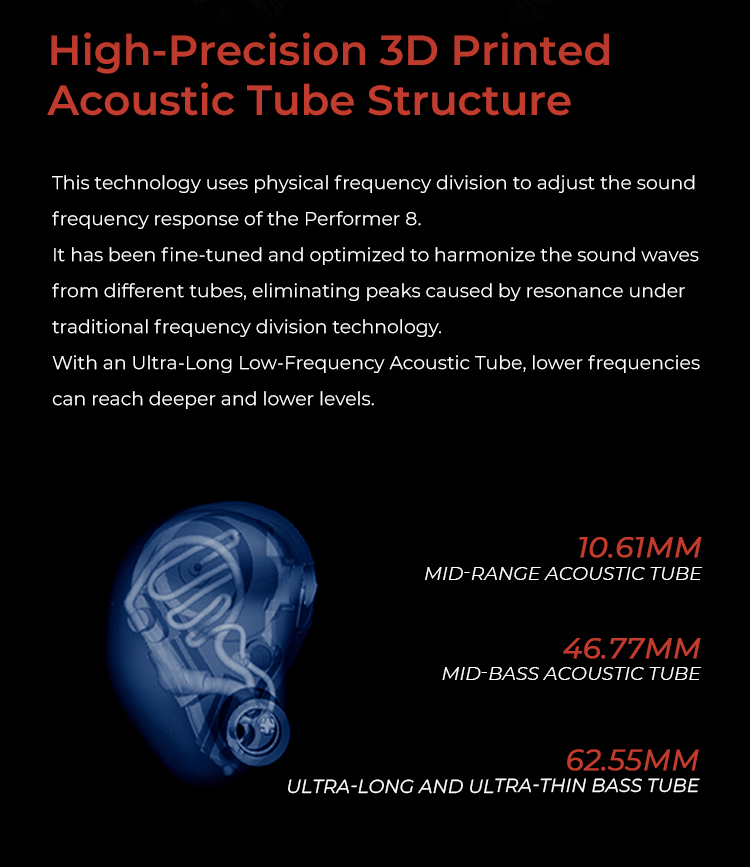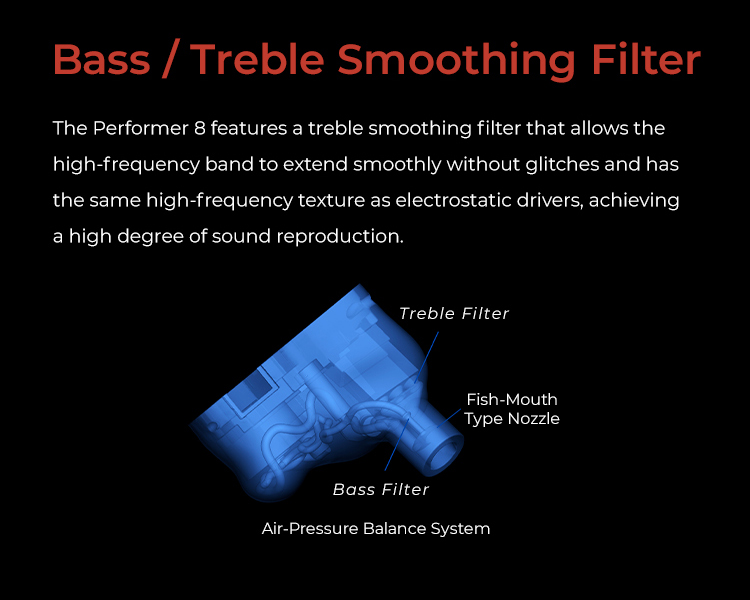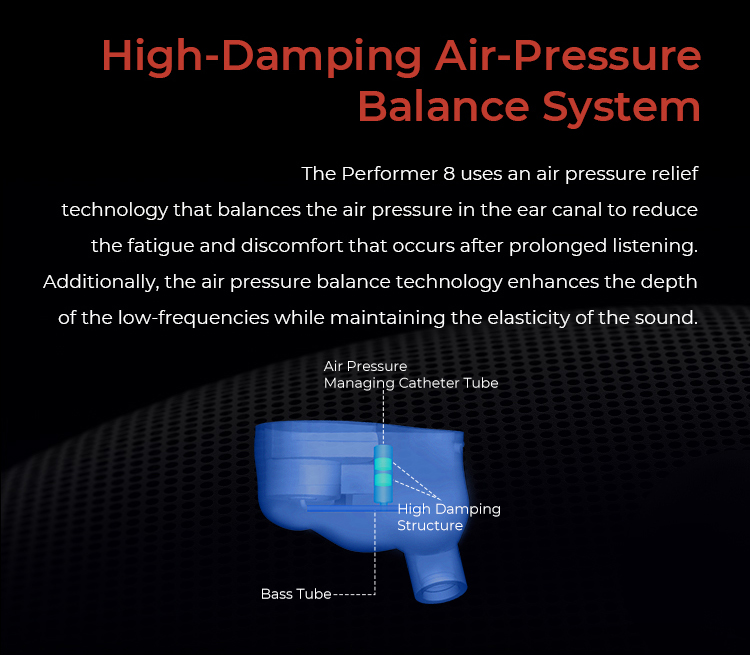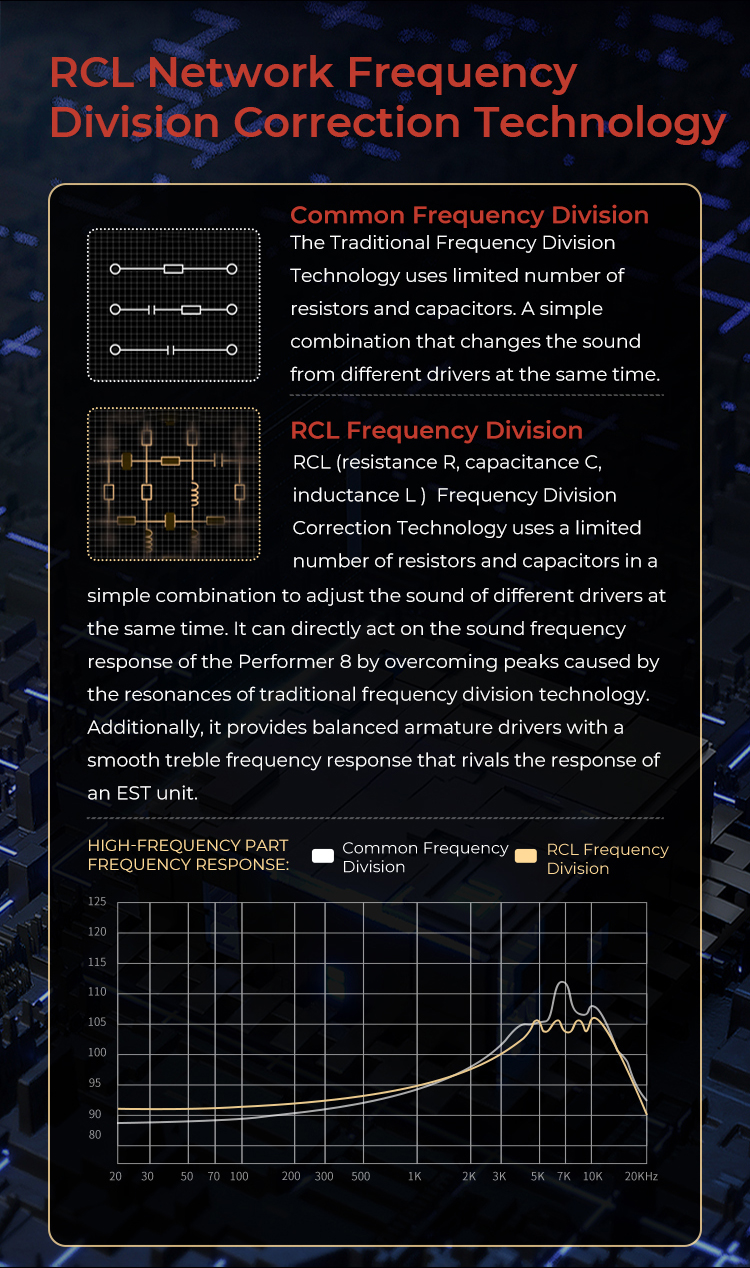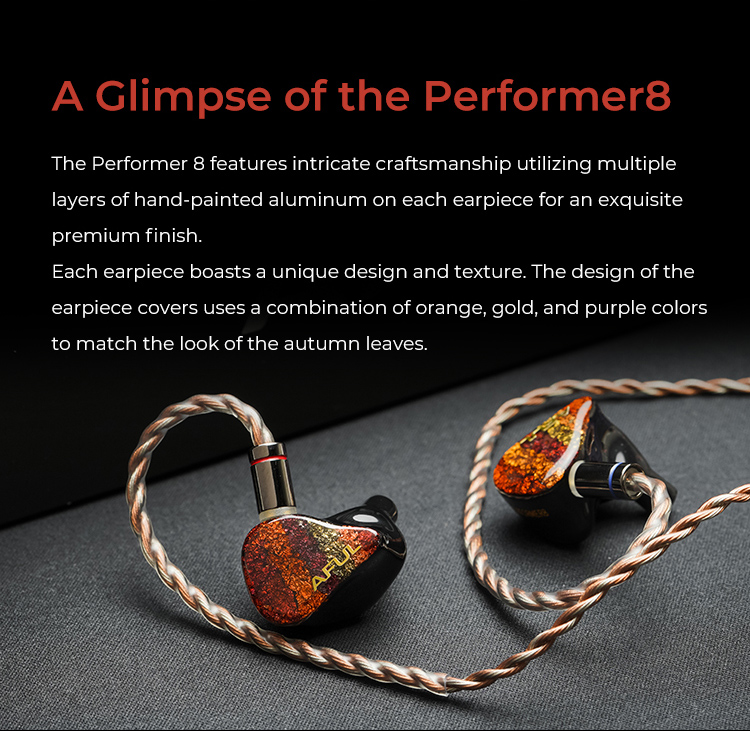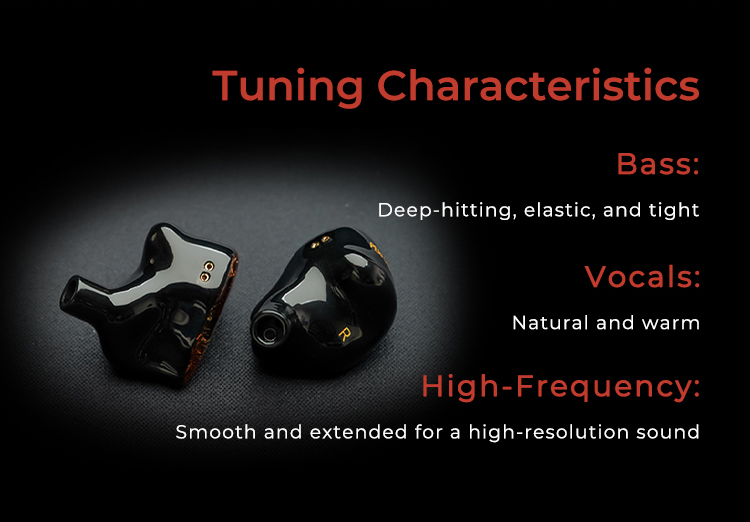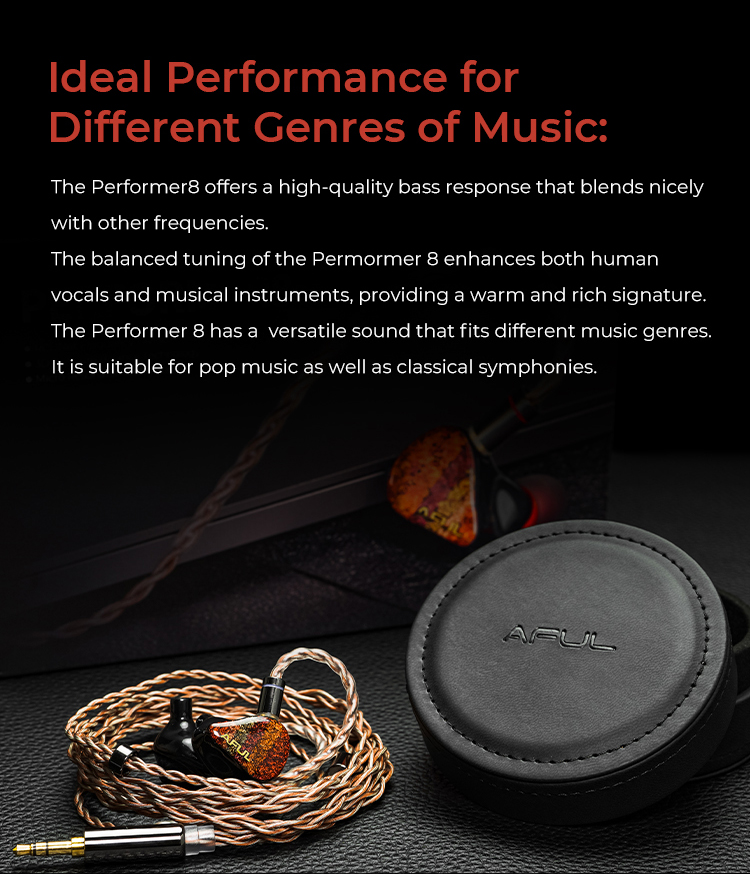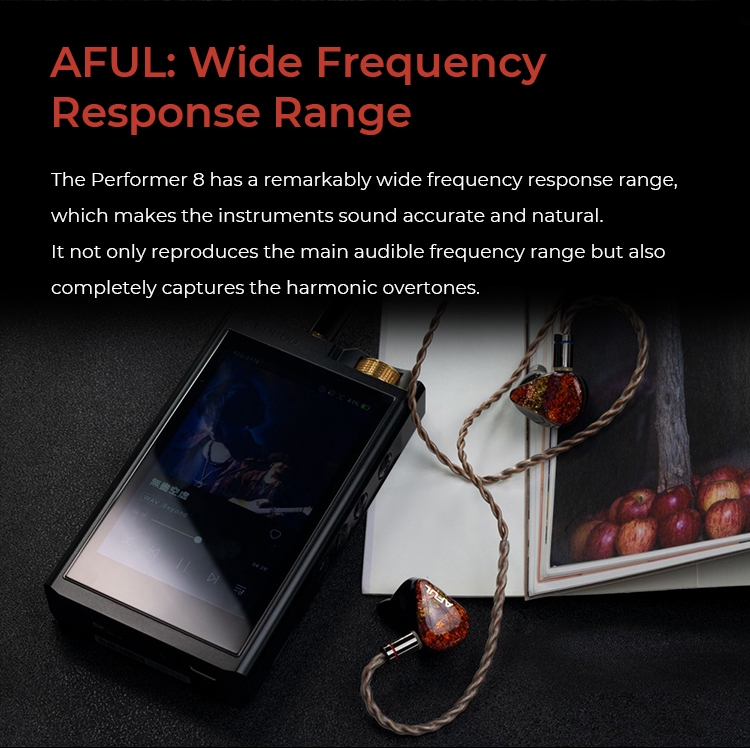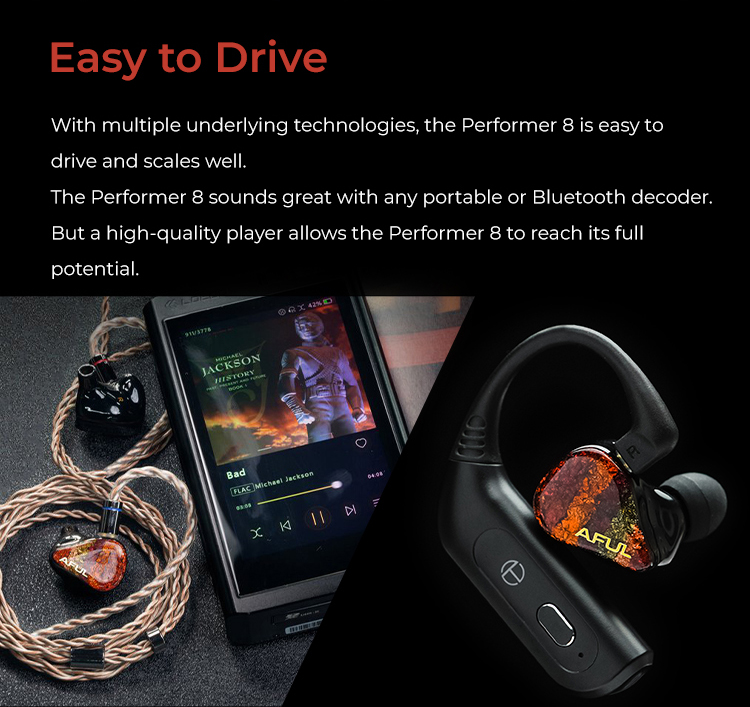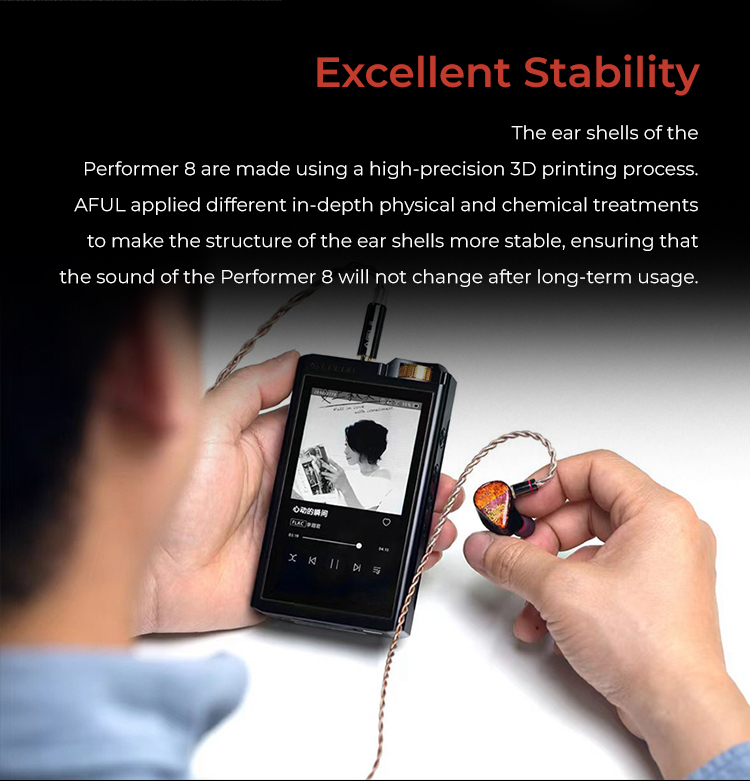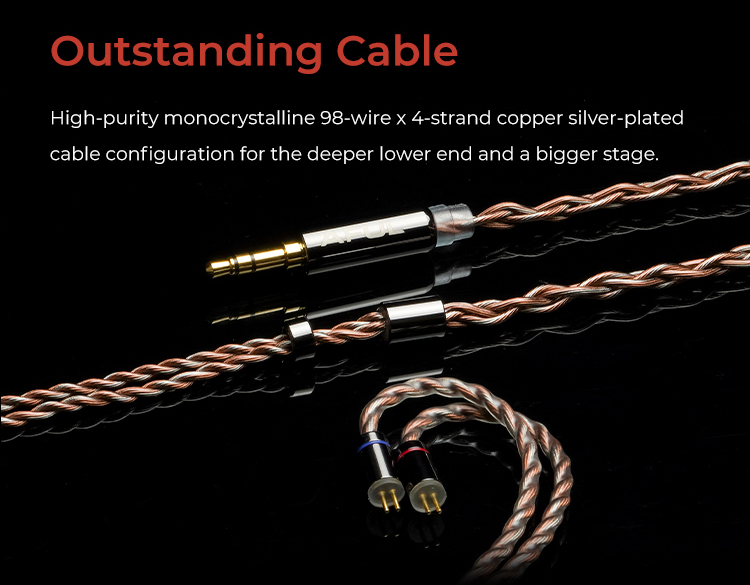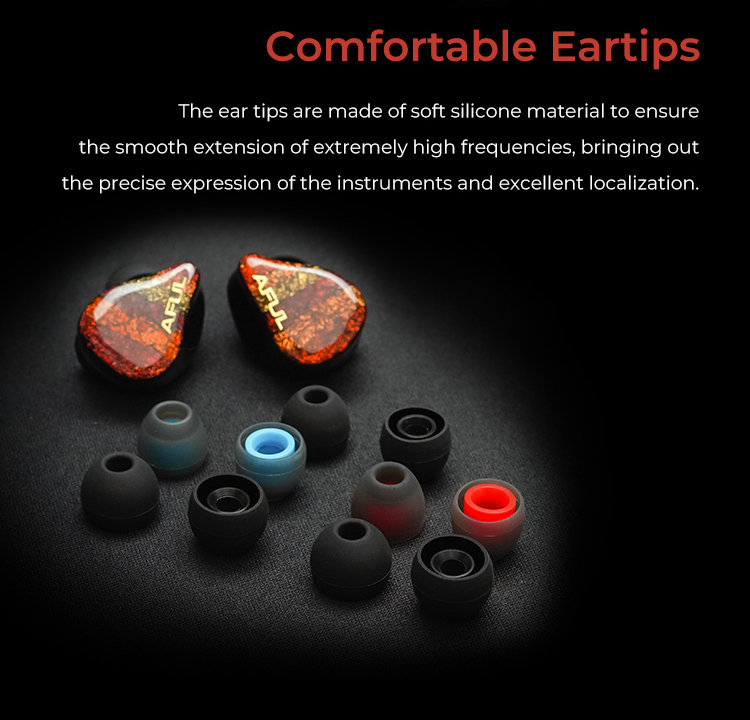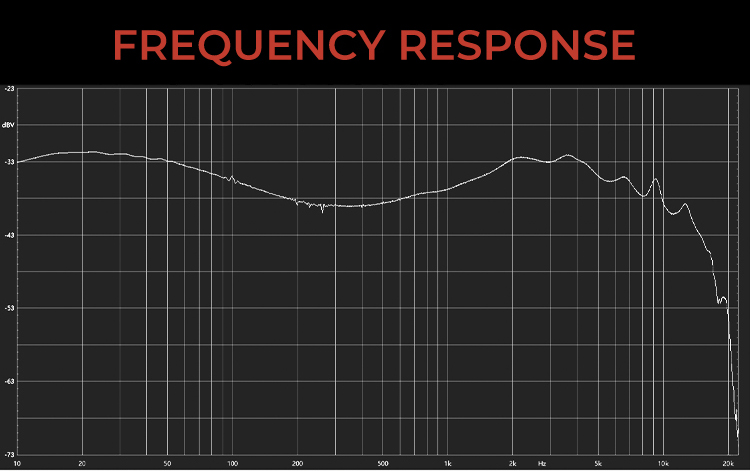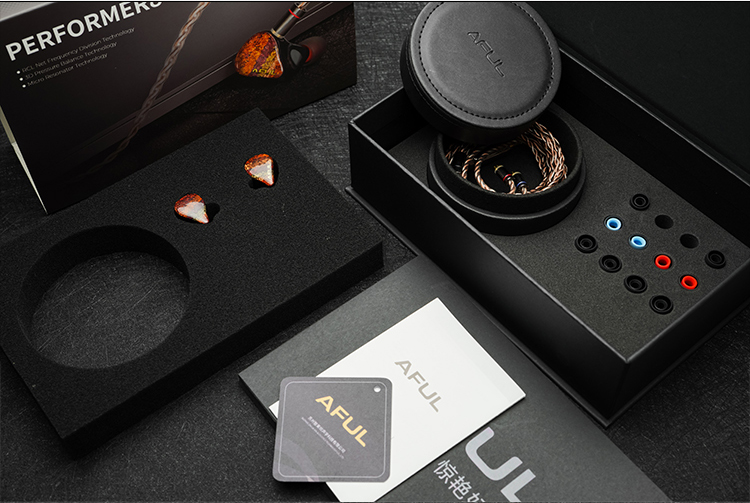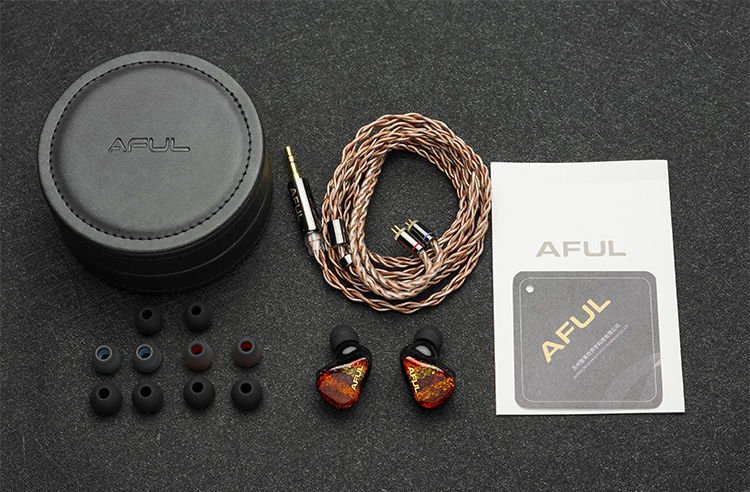 Features:-
>7BA+1DD High-Performance Hybrid Configuration.
>8mm Dynamic Driver With Biological Diaphragm.
>Customised High-Performance Balanced Armature Drivers.
>Enhanced 3D Printed Acoustic Tube Structure.
>Ultra-Long Low-Frequency Acoustic Tube
>RLC Network Frequency Division Correction Technology.
>High-Damping Air-Pressure Balance Technology.
>Balanced Sound Tuning With Tight Lower-End, Clear Midrange, and Extended Treble Response.
>Ideal for Most Genres of Music.
>Exquisite New Looks With Eye-Catchy Face Covers.
>Ergonomic & Lightweight Cavities.
>High-Purity Monocrystalline Copper Silver-Plated Cable.
>Impedance: 30Ω.

>Sensitivity: 115dB@1kHz.

>Frequency Response Range: 5Hz-35kHz.

>Passive Noise Reduction: 26dB.
>Standard 2-pin Connectors.
>Single-Ended 3.5mm Termination Plug.
Introducing the all-new Performer8, a masterpiece flagship-performer IEM from the house of AFUL Acoustics. With a combination of an eight-driver hybrid configuration along with multiple patented technologies by AFUL, the Performer8 packs an outstanding sound performance with unmatched clarity and rich tonality. The pair features a precisely designed 3D-printed acoustic tube structure consisting of an ultra-long bass tube, etc for improved sound reproduction. AFUL has designed the Performer8 as an IEM that will be a great companion for audiophiles with its easy driveability and exciting sound output that complements different genres nicely!!
Why are the Face covers of P8 named Autumn Leaves?

In the Autumn season, the fallen leaves have a soothing and eye-catchy color tone. Some Yellow, Some Purple, Some Red, etc. In this harvest season, we hope that everyone will harvest a lot and savor it carefully for the future as well. In order to highlight the beauty and the layering of autumn leaves, the production of Performer8's ear shells is relatively complicated.

The face covers are made up of 6 layers of colored foil from Japan. From top to bottom, they are purple-red, yellow-red, blue-purple, brown-green, light yellow, and finally end with purple-red, resulting in an echo pattern from the beginning to the very end.

How are these for gaming?

With proper imaging and crisp definiton, the Performer8 is an excellent choice for gaming, It is even sutiable for competitive gaming where precision is required.

Does Performer 8 need to be burn-in or upgrade the eartips?

Hi, First, after the earphones have been burnt for more than 100 hours, the treble will be further smoothened, and the sibilance and glitches will be further reduced.
Second, the current sound is mainly balanced and compatible with the symphony.
Therefore, it is necessary to restore the instrument to be very real.
Later, we will introduce optional earphone sets with filters to slightly reduce the high-frequency sound, making the sound smoother and pop music performance better.

What's the benefit of RLC Network Frequency Division?

RLC network frequency division makes the high frequency response smoother, without any noticeable spikes, This ensures smooth extensions in the extreme high-frequency region.

What's the crossover for 8 drivers here?

The drivers are arranged in 4-tube 4-way frequency crossover. The DD is tuned for a strong lower-end, two BA drivers helps in lower-midrange, while two BA drivers produce crisp midrange, and three BA drivers for high-frequencies. Overall response is highly-coherent.

How does the High-Damping system affects the Performance of the pair?

The difference between our high-damping pressure relief system and ordinary pressure relief system in other earphones is that our pressure relief damping is done precisely and has a high-effect. It retains extremely low frequencies and enhances the texture of bass.

What's the benefit of longer Bass tubes in terms of sound performance?

Hi,
The longer bass acoustic tube design improves the lower-end with a deeper bass dive, promising clean, refined, and strong bass response.

I saw there are some posts about Band8 Pro from Chinese market, is it same as Performer 8?

Hi, Band8 Pro is only for Chinese market and it is the original design before. The design cost and sound style of B8 pro, regardless of cost relative to materials, sound style, on a comprehensive basis, is biased towards symphony. Performer8 is an improved version based on Band8 Pro. It is much more cost-effective and has a similar sound. The difference is that it is more upright and fuller than Band8 Pro.

What is the nozzle size of P8?

The nozzle size of Performer 8 is 5.83mm.

What kind of music is P8 suitable for?

It is not only suitable for Pop music but also has great synergy with classical symphonies.

What are the differences between Performer8 to Performer5?

1. Performer8 adopts the same technologies as Performer5 but with a much more complex design structure and process, and a higher-grade industrial-grade 3D print is used.
2. The number and length of the acoustic tubes are completely different in the Performer8. The total length of the acoustic tube in Performer8 is more than three times that of Performer5. The driver matching is also further optimized.
3. The Performer5 features Three-tubes 3-way frequency divider while the Performer8 adopts four tubes and a 4-way frequency crossover.
4. Performer8 has a wider frequency Response Range, more accurate musical instruments, and richer tones.
5. Performer8 has denser sound and soundstage is also wider.
6. The main character of Performer5 is delivering lively vocals, the P8 has a more balanced and all-rounded performance that can easily handle different genres of music.


The sound of P5 is positioned as a high-quality earphone suitable for POP music, which creates loose low frequency, rich human voice and excellent ability to restore musical instruments. It has a good performance, increasing 200-1000hz, bringing a sense of atmosphere of the atmosphere. At the same time, the vocal position is more accurate, and the frequency response smoothness and extension of the high-frequency band above 9k are improved, which brings the musical instrument The sense of space and the accuracy of timbre are even better, and the sound field is further expanded.

Is there any patented technology used on Performer 8 like Performer 5?

We have the invention patented CN209517487U Specially developed physical channel frequency division structure and a few more. Here is detailed information about the patent: http://www.soopat.com/Patent/201920347965

How far is it from the P5? Should one hold the purchase for it's launch?

Hello, please continue to pay attention to our websites for the latest news. Welcome to place orders here. Thank you for your kind suppoort.

What is the driver configuration of the Performer 8?

Hello, Performer 8 has 1DD+7BA drivers.

Are the size of Performer 8 the same as Performer 5?

Yes, the size of the Performer 8 is the same as Performer 5, and it will be the same conformable wearing experience.
Shipping Policy
The final shipping cost and estimated delivery timeframe will be available to you during checkout. Currently, we offer 3 International shipping methods which are steady and easy to track. Priority worldwide shipping,  Premium ( Partial countries) and a faster Express shipping.  The estimated times stated below are not guaranteed. An international package could experience delays like postal strikes or severe weather or Cov-19 situation.  All shipping ways, PO Box address is not acceptable. 
If you don't receive your order within the estimated time frame provided below and suspect that it might be lost in transit, please contact HiFiGo Support ( support@hifigo.com ) and we can look into the order with the courier. Lost-in-transit requests must be submitted to HiFiGo Support within 3 months of the date of shipping or before the courier archives the tracking information.
Option 1. Express by DHL/UPS/Fedex/Aramax/SF etc ( there may be tax need to pay in this way)
!!! Express Free Shiping on US$500+ 
The estimated time of delivery is usually 3-7 Days depending on the country. Includes detailed tracking and confirmation of delivery.
Please note:
1.Kindly remind that we will deduct you the round freight before refund you if customer reject to pay the duty tax. (P.S. tripple freight for returning the product)
2.For some remote areas, there may be an additional charge of US$ 35. Your order shipping date may be delayed few days if the place is remote because we need find out proper carrier to send out to avoid remote fee, otherwise we will contact you for remote fee or order could be cancelled.  If you are unsure whether your location is considered a remote area, we recommend contacting us to confirm. 
3. Address characters should be within 30-40 letters.
Option 2. Premium ( 6-10days, All tax and Duty Paid) 
All tax and duty are prepaid to carrier by HiFiGo before shipping, so you dont need to pay any tax or duty when you get it.  
Note: Address characters should be within 30-40 letters.
Premium Available: France, Germany, United Kingdom, Italy, Spain, United States,Australia,Canada.
Tracking Example
France: https://t.17track.net/en#nums=YT2317021292004194
Germany: https://t.17track.net/en#nums=YT2318021292018721
United Kingdom: https://t.17track.net/en#nums=YT2319321292018284
Italy:https://t.17track.net/en#nums=YT2318021222002582
Spain:https://t.17track.net/en#nums=YT2318421292019318
United States:https://t.17track.net/en#nums=SUA230721BIUQ1000009
Australia: https://t.17track.net/en#nums=YT2329621292018107
Canada: https://t.17track.net/en#nums=YT2329621272047357
Option 3. 
Priority shipping 
If we marked it is with all tax and duty paid, all tax and duty are prepaid to carrier by HiFiGo before shipping, so you dont need to pay any tax or duty when you get it. 
Note: Address characters should be within 30-40 letters.
America (with all tax & duty paid, Free shipping on $50+ )  
United States/: 1-2 Weeks, average 10 days
Tracking Example:https://t.17track.net/en#nums=USE230719BIUQ1000014
Canada/ Mexico/ Colombia: 2-3weeks 
Tracking Example:
Mexico(Free shipping on $99.99+)  :
---
Europe ( with all tax & duty paid, Free shipping on $50+ )   
2. Austria, Netherlands, Hungary, Portugal, Poland, Belgium,  Czechia, Denmark, Greece, Ireland, Luxembourg,  Slovakia, Sweden, Bulgaria, Finland,  Slovenia,Latvia, Malta, Norway : 1-3 weeks, avg.2 weeks . 
Tracking Example:
3. Croatia, Estonia, Bulgaria,Romania, Lithuania : 2-4 weeks,avg.3 weeks
Tracking Example:
Europe (do not cover tax & duty, Free shipping on $300+ )  
Turkey : 2-3 Weeks  
---
Asia (with all tax & duty paid , Free shipping on $50+ ) 
Japan: 5-10 days , average. 7days  
Korea,Singapore,Malaysia,Tailand,Vietnam,Phillipines: 4 -12days.  
Israel: 2-3 weeks  
Asia

 (do not cover tax & duty) 
India : 2-3weeks, details visit 
here
Note: From 

South Korea customers, please leave your personal customs code and the Korean name to use when registering your personal customs code.
---
Australia  (with all tax & duty paid, Free shipping on $50+ )  
South Korea- 
 (do not cover tax & duty, Free shipping on $50+ ) 
2 weeks 
Tracking Example :
India-(do not cover tax & duty, Free shipping on $99.99+ )  
---
Registered Airmail service 
We have stopped the normal registered airmail service due to the extremely long delivery times which made us unable to guarantee the delivery of your order before a certain date. Due to these circumstances and lack of tracking information. We've decided to not offer this shipping option. We appreciate your understanding. 
Tax
If you chose Express (DHL/UPS/Fedex etc) : You are responsible for paying taxes and duties.  But we usually declare an item at a lower value , leave us a message with the desired value if you want.
If you chose Priority service marked with tax and duty paid: All tax and duty paid by Hifigo. 
Track
You can Track Your Order by clicking here.
Please note: It can take up to 24 business hours for your tracking number to become active. In some cases, It may take up to 3 business days to update.
Payment
Shopify supports only one currency that is US Dollars. On payment, it gets automatically transferred to US dollars. Due to the currency exchange rates fluctuating almost daily, the prices in other currencies on our store at HiFiGo is just for your reference. Final price might be a little bit higher or lower depending on the current dollar rate.
Order confirmation
After you place your order, you will receive an email with your order confirmation.
After your order processes, you will receive another email with tracking information and you will soon be able to track your order.
Stock
1.All orders ship from our warehouse in China within 1-3 business days unless stated otherwise. Please allow 1-3 days of processing time. Some items may require a longer ship-out and/or delivery timeframe. We will notify you immediately about the expected delivery timeframe, with the option of canceling your order for a full refund.
2.We will ship the product with the correct power voltage selection and adapter according to your country in shipping address. If your requirement is different with your country standard, please email us.
Packaging
Packaging samples for different sized items. All products that we have on our store are 100% genuine and comes with their original retail packaging from the brands. Please note that the package might get opened for checking at customs in your country to inspect the cargo. Due to this single reason, we can't guarantee you get your shipment 100% sealed when you get it.
FAQs
Why hasn't my order shipped yet?
Typically, it takes about 1-3 Business Days of processing time before we ship your order. We ask that you allow us 1-3 Business Days to process your order!
You will receive an email to confirm that your order has been shipped. So please check your inbox in 1-3 Business Days.
I've been looking to buy a music player Hiby R6 ( US$799)   and I wanted to know how much it would cost shipping to My country Romania / Spain/ Germany/ Norway/ Japan /Austrialia etc ?
There are two shipping ways to your country:
1.Express shipping(DHL/UPS etc) with 3-5days arrive( $500 order free shipping), we could undervalue the shipping invoice for you in order that you could pay less tax or duty.
2. Priority shipping to EU/ US / CA/JP /AU / with all tax and duty paid. 1-3weeks. ( $ 50 order free shipping ). We suggest to chose this shipping way, it is steady, good tracking information and you dont need to pay any tax & duty. 
I've received a tracking number for my order. Why is my tracking not working?
Please allow up to 24 hours for your tracking information to update. This is usually the time it takes for your order to be logged by the shipping courier after reaching the shipping facility from our warehouse.
Although your order can "ship",
sometimes 
the online tracking will not update until 24 hours later. Usually, expect to see updated tracking information on the next business day after you receive your confirmation email/SMS. We appreciate your patience.
How can I track my order?
Simply click on this link here to be redirected to the order tracking page.
Enter the tracking number found on your order confirmation email.
You will see up-to-date shipping information about the status of your order. 
We want to make sure you're satisfied with your order and our services.
If You Have Any Questions Or Concerns, Please
Contact Us
so that we can help you.
If the package shipped, can I reject to receive it?
No, you'd better not. If you insist to reject it, we will deduct the freight we sent plus the freight for return, which is very expensive. Therefore, we suggest you receive the package first, and then contact us for return details.
What happens if the parcel has been shipped but not delivered?

First, kindly contact your local courier using the local tracking number.
If your parcel were to be in transit for at least 3 months, it may have been lost in transit.
For orders below $50USD, you may either opt for a one-time reshipment of parcel OR a full refund of the amount paid in cash via PayPal/Credit/Debit card.
For orders above $50USD, we will only process a 50% refund of your order paid in cash via PayPal/Credit/Debit card. 

Customers are to bear the consequences and fees incurred, if the parcel was undelivered due to any of the following situation:
Wrong address or phone number provided by recipient
Recipient was uncontactable when courier company contacted
Refusal to sign for the package by recipient
Lost or damaged parcel because recipient opted for "no-signature delivery"
Refusal to pay for the local tax/processing fee by recipient
Refusal to provide supporting documents for custom clearance by recipient
7-Day DOA Product Guarantee
You will enjoy this guarantee if you receive a damaged, wrong or unusable item. Please contact us within 7 days of receiving the package for a return authorization.
Once the product has been returned to our designated address, we can ship you a new item for free (we will refund the shipping cost of your return), or you can opt for a full refund.
30-Days No

 

Condition Returns
If you are not satisfied with your purchase and the product is still in brand-new condition, we can arrange a partial refund which will include the item price minus shipping costs. You will be responsible for paying the shipping costs and customs duty for returning your item. 
If it is plastic sealed when you get it, it should remain plastic sealed. Some types of goods such as CIEMs and custom cables cannot be returned.
Please contact us within 30 days of receiving your order for a return authorization. (confirmed by shipping tracking history)
Notes:
Return requests made within 7 to 30 days of the order being marked as delivered will be subjected to a 30% restocking fee.
Items such as earplugs/holsters/cables are not covered by this guarantee due to hygiene reasons.
Refunds
We may refund you for the following reasons, 
Returned items due to the policy of returns once we get them. 
Order cancellation
Other reasons. 
If you paid by credit card, It will arrive to you within 7 working days usually. The time will depend on the bank handling time. If you pay by PayPal, It will arrive to you within a few hours. If you didn't get the refund during the above lead times, write us to check the reason. 
The refunded amount may be slightly different from your original national currency payment due to Currency Exchange rates varying, HiFiGo is not responsible for the difference. 
There may be a transaction fee deducted by your bank when the order is canceled or refunded fully or partially, HiFiGo is not responsible for this if your bank charges you any additional fee. 
Exchanges 
We only replace items if they are defective or damaged. 
Gifts
If the item is marked as a gift when purchased and shipped directly to you, it cannot be exchanged, refunded, or warranty. 
Warranty
How long is the warranty period?
HiFiGo warrants to the original purchaser that the Product(s) shall be free of any defect in material or workmanship for a period of one year for labor and one year for parts from the date of the original order except the items listed below: 
Desktop DAC/AMPs IEMs and Dongles:  1 years warranty
Cables and Adapters: 3 months warranty
 (excluding carrying cases, ear tips, and other accessories)
Should the Product(s) supplied by HiFiGo prove defective because of improper workmanship or material as reasonably determined by us, HiFiGo agrees, at its option, to either repair or replace the Product free of charge, excluding any shipping or handling charges. 
This warranty extends only to personal use & does not extend to any product that has been used for commercial use, rental use, or use that is not intended. There are no warranties other than expressly set forth herein. 
THE WARRANTY DOES NOT APPLY TO THE FOLLOWING
Damage due to user negligence, accidents, disassembly, waterlog, misuse, abuse, alterations or vandalism.
Improper or inadequate maintenance.
Failure to perform required preventive maintenance
use not following the 'User Guide' or any additional safety, use, or warnings included in the product materials.
Unauthorized modification or commercial use. 
Damage in return transit.
Unsupervised use by children under 18 years of age.
Accidents, abuse, misuse, improper installation, problems with electrical power, acts of third parties.
Products that are altered or repaired by anyone not authorized by HiFiGo
usage not following instructions accompanying the Product(s)
failure to perform required preventive maintenance, 
weather conditions, lightning, fire, water, or any acts of nature
Furthermore, HiFiGo is not liable for incidental or consequential damages of any nature resulting from the use of this product and any liability shall not exceed the purchase price of the product. 
Disclaimer of Warranties - Except as set forth herein, HiFiGo disclaims any and all warranties and representations other than those explicitly specified in this contract; any warranties, if separately provided in writing, are extended only to the Buyer whose name is shown on this invoice/contract. Warranties do not cover product damaged by external causes, including accident, abuse, misuse, improper installation, problems with electrical power, acts of third parties, Products that are altered or repaired by anyone not authorized by HiFiGo, usage not following instructions accompanying the Product(s), or failure to perform required preventive maintenance, including but not limited to backups, problems caused by use of software, parts and components not supplied by HiFiGo, weather conditions, lightning, fire, water, or any acts of nature; HiFiGo shall not be obligated to provide any warranty service or obligations unless the customer has paid its invoices in full under this or any other HiFiGo invoice. HiFiGo shall have the sole discretion in determining whether the Product is covered under the warranty for labor and/or warranty for parts
Governing Law - This contract shall be governed and construed per the laws of the People's Republic of China. Buyer agrees that competent courts in the People's Republic of China shall have exclusive jurisdiction over any legal action concerning this contract. In the event of any dispute related to this contract, the prevailing party shall be entitled to reasonable attorney's fee and costs.
FAQs
How can I Request a Warranty replacement or repair?
You must email our customer service support@hifigo.com within the applicable warranty period with your order number and your specific inquiries. Please describe the problems that you encountered with as much detail as you can.
Can I cancel an order? 
Once an order is placed, you have less than 24 hours to cancel it if it is not processed yet. Once the order processes and is accepted by our warehouse, you may still request cancellation, however, please know that cancellation at that stage is not guaranteed. 
Can I return the products that I don't like and get a refund?
You may request to return an item in the condition it was received if you change your mind. Some items may be returned for either money back or exchange subject to the following conditions. Our policy is within 7 days after receiving according to the tracking record. If 7 days after receiving have gone, unfortunately, we can't offer you a refund or exchange.
Any item returned must be complete with all accessories, hardware, manuals, or instructions, and in the same "new" condition as when it was when shipped to you. Please send us photos or videos of it. 
Any item returned incomplete or with physical damage such as scratches etc., excessive signs of use, or abuse will not be accepted for return.
Any item returned will be evaluated upon receipt. Of course, we cannot give refunds on defective merchandise resulting from mishandling, misuse, tampering or improper use.
Can I exchange a product that I ordered? 
We offer an exchange service if the items are in the following conditions. (*Except Non-refundable & Non-exchangeable items)
Products must in "Good Condition" with no damage in any way.
To exchange a product, the product must be available to purchase on Hifigo.com and its price must be higher or equal to the original order amount.
The customer will have to pay the difference in price if s/he selects a product of a higher price.
If you have purchased any items with any discount offered by a joint promotion or other promotional activities but the discount offer has expired at the time of the exchange, the discount shall not be taken into account. Discounts offered by companies other than HiFiGo shall be dealt with per the terms and conditions of the relevant companies.
What's the process for canceling, returning, or requesting a refund?
Please email our customer service support@hifigo.com with your order number and the reason for the return. Please pack the product carefully.
You must return an item in the same condition as it was received. You must also include, in the same condition as it was received:
All packaging such as boxes, bags, and tags
Accessories such as cords and remotes
Certificates, manuals, and warranty cards
"Free gifts" or bonus items
All items included in a bundle
What are the items that can be returned?
We accept the following items for return only if they are returned in the same condition in which they were received, and the items should include all items that were in the original package.
Cables
DACs
Amplifiers
UIEMs
We do not accept the return of CIEM products and custom cables. Defective products covered under warranty could be returned for servicing, but NOT for refund. If the returned item is used, damaged, or missing any parts, or is damaged during return shipping because it wasn't packaged correctly, we might provide a partial refund to account for the loss in the item's value.
When do I need to return the items? When is the deadline?
Items can be returned within 7 days of receipt of delivery according to the online shipping tracking record if you receive a damaged, different or unusable item.
Where do I ship the items so that I can get a refund?
If you want to ship back to us, please contact us at support@hifigo.com.
When will I receive my refund?
In most cases, we will issue your refund within six business days after receiving and checking the returned item. 
How much will I receive for a refund?
You'll be refunded the amount you paid minus 30% of the MSRP which shall be deducted as a restocking fee. For example, if the MSRP is $100, we will refund you $70. If the item is returned without its complete original packaging (original box, foam padding, etc.), an additional 10% packing fee will apply.
Who can I contact, if I have questions about refunds or warranties?
If you have any questions, Please contact us at support@hifigo.com.